Photo via Passion PR Consulting
The popular food truck
Tamale Co.
is debuting a new brick-and-mortar spot in Orlando's Hourglass District on May 5.
The new 1,300-square-foot restaurant will be inside the
Hourglass Social House
on Curry Ford Road, along with Leguminati, Le Ky Patisserie and Foxtail Coffee in an "open-dining concept," according to a press release from owners Fernando and Jennifer Tamayo.
Tamale Co.'s Hourglass location will feature the food truck's top tamales, as well as an expanded menu and more Mexican street food representing the Tamayos' hometown roots. The spot will also serve Mexican craft beer and imports, wine, mixed drinks sangria and mimosas, the release says.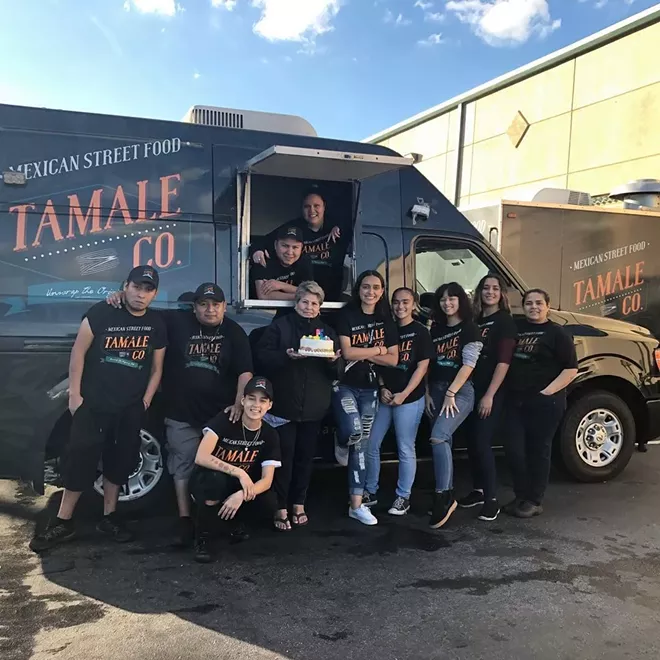 Photo via Passion PR Consulting
"We are pumped to open Tamale Co. in the very cool Hourglass Social House," the owners say in a statement. "Our partners at Hourglass have made the corner so beautiful, welcoming and trendy. It's the 'go to' hang out space, and we are very fortunate to grow our Tamale Co. brand there, expand our passion and make it easier for all our food truck lovers to find us and enjoy our delicious tamales every day."
Tamale Co.'s grand opening party for its Hourglass location will be Sunday, May 5, and feature a live mariachi band, free tequila shots and of course, lots of tamales, the release says. Follow their page on
Facebook
for updates on the new Hourglass spot.
So many restaurants, so little time. Find out the latest dining news every Friday morning with our weekly Food + Drink newsletter.