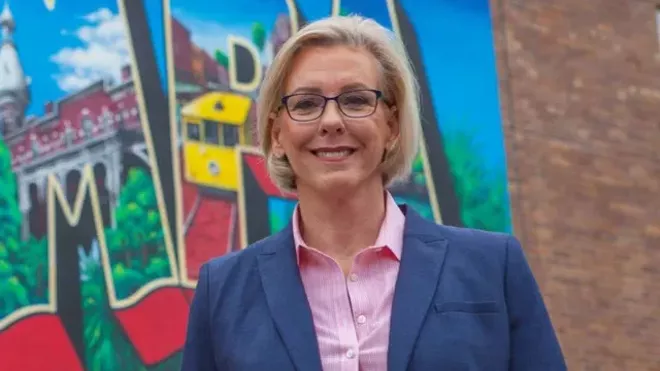 Former Police Chief Jane Castor made history April 23, becoming the first openly gay mayor of Tampa.
She's already the first woman and first lesbian to serve as Tampa's police chief. Now, she's the first gay woman to serve as mayor of a major Florida city, and furthermore the first lesbian to serve as mayor of a major city in the Southeast.
This isn't something Castor has made a big deal of in her campaign; she's focused on her platform and her plan to make Tampa safer. She wants to her legacy to be more than her sexual orientation, but she's aware of the significance of this milestone.
She won the run-off election against retired banker and philanthropist David Straz.
They advanced from a field of seven candidates in the March 5 general election. Castor missed securing her spot as mayor of Tampa by just 2 percent of the vote, with Straz next in line with 15 percent of the vote.
In the past few weeks before the election, Castor racked up endorsements from pretty much everybody you can think of, including almost every living mayor of Tampa.
Straz never really had a chance, but he didn't go down without a fight. His aggressive and sometimes outlandish campaign tactics made this race a somewhat bizarre one.
Weeks before the final election, he went on a last-ditch effort to claim that Castor lied about reducing crime rates by 70 percent. He created a website solely dedicated to a smear campaign against Castor and at the last debate between the two, he claimed he obtained "a report from the state of Florida that proves those things that I have been saying are absolutely true."
Straz's claim came from a 2007 state audit by the state Office of Program Policy Analysis and Government Accountability, which the Castor campaign provided. The report stated that the department's reporting practices were significantly correct and that there were no intentional misclassifications or non-reporting of UCR offenses.
Straz also touted the fact that Castor's longtime partner, Ana Cruz, has been the subject of controversy because of her role as a powerful lobbyist at Ballard Partners who could potentially influence development and other big issues in city government.
"They have a good old boy network in the city, starting from [Mayor Bob] Buckhorn and Castor and her partner, who's a lobbyist. It's an awful thing," Straz said at the last debate.
But Castor and Cruz have both publicly said that Cruz won't be involved with any business related to the city.
The president of Cruz's firm, Brian Ballard, sent out a memo to the company stating that Cruz would not be involved with or profit from any business related to the city of Tampa.
This theatrical race got nasty toward the end, but Straz's negative campaign strategies failed to work in his favor.
Castor's inauguration will be May 8 from 7 p.m. to 10 p.m. at Armature Works, 1910 N. Ola Ave., in Tampa.
Stay on top of Orlando news and views. Sign up for our weekly Headlines newsletter.