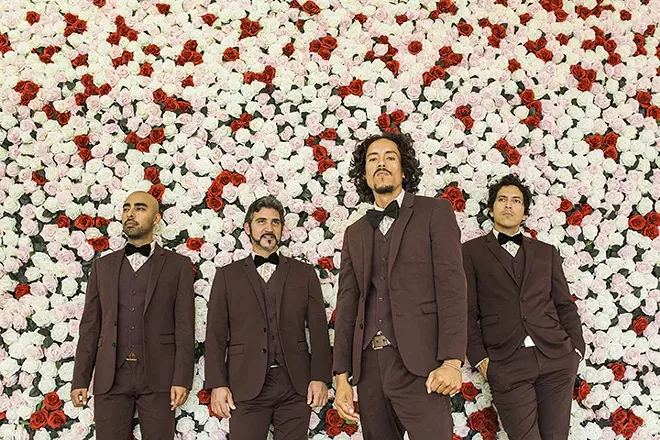 It's as if Tropicalia never existed – because for many people it never really did. If one has never heard the sound before, everything is new. David Byrne and Beck have dabbled in the sweet soulful moods of this perennial summertime groove, but Chicano Batman are the current ambassadors and stalwart chaps of laid-back South American cool. Their stylized charm isn't a smarmy come-on, but a relaxing generosity marked by frozen fruit drinks poolside and the perfect breezy cloudless day. Skirting the lilting lines of lovers rock and neo-soul, this L.A. quartet traffics in motifs of love and loss without resorting to pastiche, serving a comforting michelada of Baja sunsets and mid-phrase knowing winks. A healthy dose of vintage 1960s guitar tones, á la Arthur Lee, fills out their sonic palette, shifting the band away from the yacht rock trappings that would maroon a lesser band. Chicano Batman is no novelty act. They are seriously concerned about you having some fun. They want you to enjoy the party and they know you are going to go home with them.
with Nicky Egan | 8 p.m. Saturday, May 4 | Soundbar, 37 W. Pine St. | 407-456-1391 |
soundbarorl.com
| $22
Get our top picks for the best events in Orlando every Thursday morning. Sign up for our weekly Events newsletter.