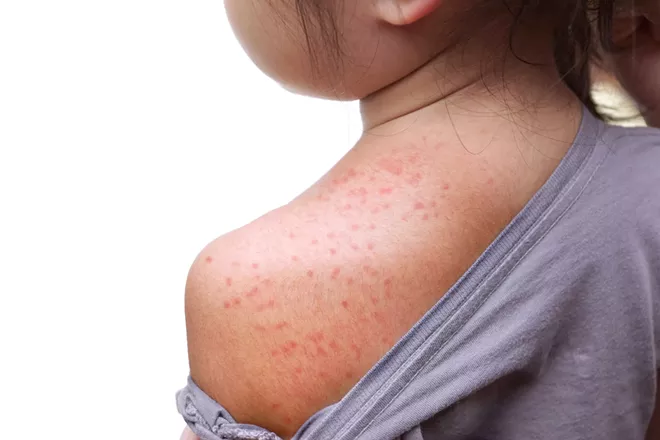 Orange County is among four Florida counties that are most susceptible to a measles outbreak, according to researchers at the University of Texas at Austin and John Hopkins University.
The study was published in the journal
The Lancet Infectious Diseases
.
Overall, Cook County in Illinois, which includes Chicago, was ranked No. 1 on the list. Among the Florida counties on the list, Miami-Dade County is ranked No. 3, Broward County is ranked No. 7, Orange County is ranked No. 14 and Hillsborough County is ranked No. 17 out of 25 counties across the U.S.
Researchers determined the results based on figures such as vaccination rates and the number of international travelers passing through a region.
In Orange County, roughly 7.6 percent of 1,300 children betweens ages 4 and 18 that live near Orlando International Airport have religious exemptions, meaning they haven't been vaccinated, according to map provided by the
Florida Department of Health
.
Those rates hold steady next to the state's overall vaccination rates, which remain above 90 percent. The FDH cites the state's immunization rate for kindergarteners at about 94 percent in the 2018-2019 school year, while more than 96 percent of seventh-graders had also been immunized.
This year, two measles cases have already been confirmed in Florida. Nationally, there have been more than 760 cases in 23 states – the highest number of measles cases in the U.S. in more than two decades.
The
Centers for Disease Control and Prevention
says the majority of the cases have been among those who did not receive a vaccination.
Stay on top of Orlando news and views. Sign up for our weekly Headlines newsletter.