image via Bite – Be Inspired To Eat on Eventbrite
Great news: Anyone doomed to spend the day at the downtown courthouse in Orlando will soon have a new nearby option for lunch.
Eatery
"Bite – Be Inspired To Eat"
celebrates their friends and family opening 5-7 p.m. Monday, May 13, in the old Your Pie space on the ground floor of the SkyHouse condo building (335 N. Magnolia Ave.) just across the street.
Partner Ashelyn Vazquez says Bite will serve made-to-order rice and salad bowls, wood-fired flatbreads, and sandwiches Monday to Friday from 10 a.m. to 2 p.m. There will also be a grab-and-go line, a smart choice considering those tight jury-duty lunch hours.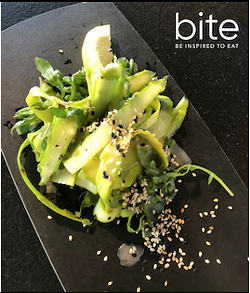 image via Bite – Be Inspired To Eat on Facebook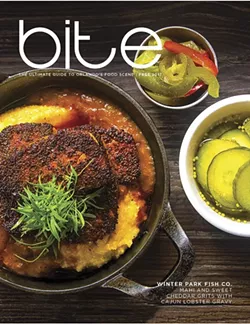 Orlando Weekly's annual BITE magazine launched in spring 2001.
As for us, we think the joint has a
super ... cool ... name
, and we are so flattered that we seem to have loaned maybe a teensy-weensy bit of inspiration to Bite. (We kid! Welcome to the neighborhood.)
So many restaurants, so little time. Find out the latest dining news every Friday morning with our weekly Food + Drink newsletter.