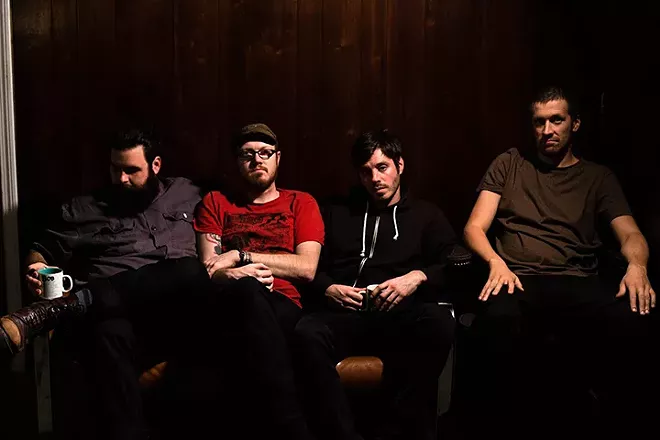 New England post-hardcore firestarters Pile cemented their place in the hearts of Orlando gig-goers who like it loud on the strength of previous engagements at the Peacock Room and Backbooth. Now they're finally returning with a new record, a new sound and a new guitarist. This year's
Green and Gray
takes a step back from the in-your-face sound that guitarist-vocalist Rick Maguire perfected on previous record
A Hairshirt of Purpose
, but even with these newfound mellow shades, there are still plenty of the hyperkinetic explosions that Pile deal in. For those not in the know, a lot of critics liken them to Shellac, Slint or the Jesus Lizard, but, Pile is, well … Pile is Pile. They are a band, and a damn good band at that. Alongside their touring compatriots (and Orlando favorites) C.H.E.W. and the hacker-rock of c0mputer, this is a gig not to be missed.
with C.H.E.W., c0mputer | 7 p.m. Thursday, May 16 | Will's Pub, 1042 N. Mills Ave. |
willspub.org
| $12
Get our top picks for the best events in Orlando every Thursday morning. Sign up for our weekly Events newsletter.