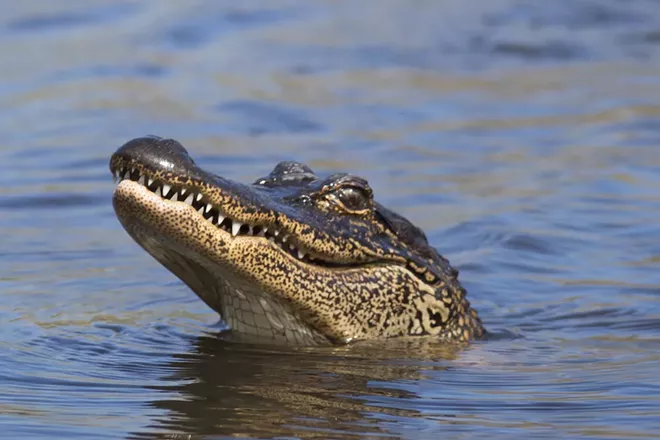 The mating season seems to have gone awry for one South Florida alligator.
David Jacobs, a Georgia resident who found himself visiting the Sunshine State for a wedding over the weekend, captured an image of a real-life gator laying on top of a not-real-life gator over the weekend.
Jacobs first noticed the gator in the lake behind the home he rented in southwest Miami-Dade County, where it was reportedly keeping a close eye on the family's small dog before migrating to the swimming pool,
WKMG
reports.
A wildlife management company later removed the gator from the home. No gators – real or unreal – were harmed in the process.
Stay on top of Orlando news and views. Sign up for our weekly Headlines newsletter.