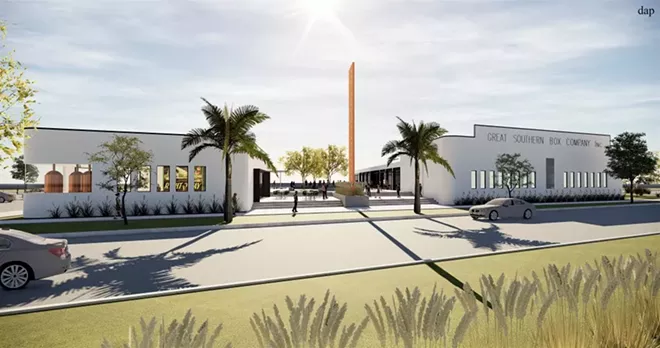 image via DAP Design
Southern Box Food Hall
Visions for the massive, 202-acre
Packing District
are coming into focus.
Back in March, the
YMCA of Central Florida released designs
of their 27,000-square-foot family center.
Today, renderings for a 22,400-square-foot food hall were revealed by project architects
DAP Design
and by the looks of it, the food hall promises to be an absolute flippin' beaut.
image via DAP Design
Elevated plaza offers greens pace and additional seating.
The old Great Southern Box Company building on the southeast corner of Princeton Street and Orange Blossom Trail will be preserved and repurposed into the
Southern Box Food Hall
and will feature an elevated plaza offering some outdoor green space (and shade) as well as additional seating.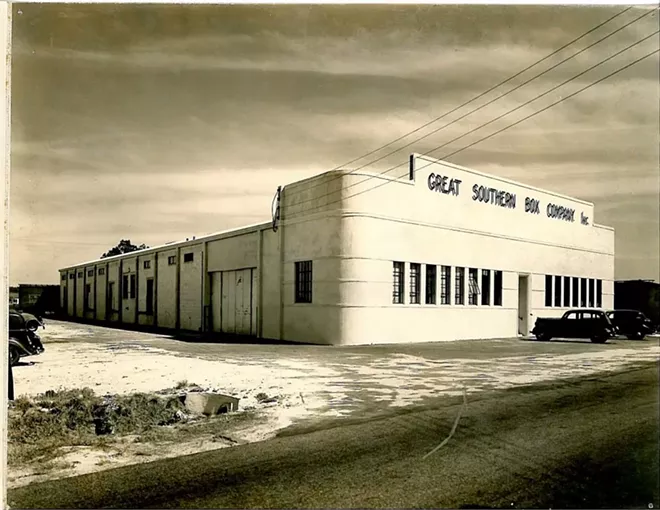 image via DAP Design
The Great Southern Box Company building dates back to the 1930s.
The food hall is slated to be completed late next year.
"The design approach focuses not only on the existing building and adjacent brewery, but strategically utilizes the site as an elevated park space and social infrastructure," read a press release.
image via DAP Design
The space encourages indoor/outdoor foot traffic.
The food hall is but one component of a larger plan to redevelop the corner site, which will also see a microbrewery, signature restaurant and bar as well as retail/office/event spaces and a large parking area.
So many restaurants, so little time. Find out the latest dining news every Friday morning with our weekly Food + Drink newsletter.