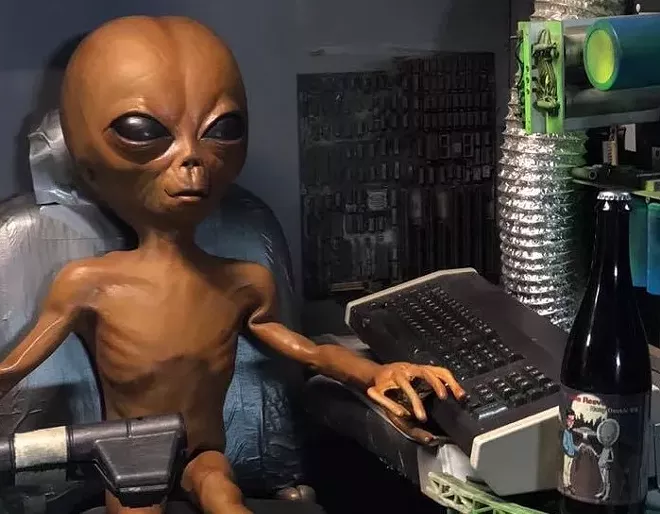 Image courtesy of Marker 48 Brewing
Weeki Wachee's Marker 48 Brewing honors a local legend – literally – this weekend with the third annual release of a limited-batch beer, the John Reeves Incident. A hazy IPA made with Citra, Belma and Idaho Gem hops, the beer clocks in at 6.5 percent ABV.
It's named after John Reeves, a Brooksville man who claimed that he came across a flying saucer parked in the woodlands. Reeves claims that he befriended the inhabitants of the craft, and even got to take a ride to their base on the far side of the moon in 1968. The John Reeves Incident was only one example of several UFO sightings in the area back in the 1960s, eventually leading to Hernando County being known as the "UFO Capital of the World" for a brief time.
Marker 48 is releasing this year's batch of the John Reeves Incident with a party on Saturday, May 25, at the brewery site, 12147 Cortez Blvd. (State Road 50), Brooksville. If you're not up for driving home after "celebrating," though, this will be the first year you can pick up a four-pack of tallboys ($16 per four-pack) – they'll be available only in the taproom beginning Saturday.
So many restaurants, so little time. Find out the latest dining news every Friday morning with our weekly Food + Drink newsletter.