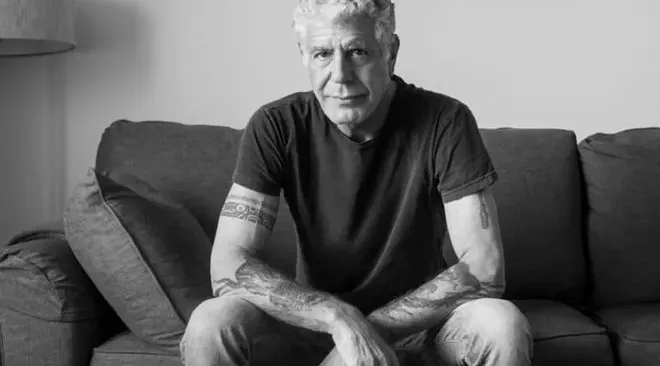 Two days ago, chefs Jose Andres and Eric Ripert, colleagues and close friends of the late Anthony Bourdain (who died one year ago on Saturday), announced that June 25 would be
"Anthony Bourdain Day,"
to commemorate their departed friend on his birthday.
Artisan butcher Matt Hinckley of
Hinckley's Fancy Meats
will host his own devotional to one of America's most-loved and most-influential food TV personalities with
a whole-hog roast (an event Bourdain particularly enjoyed) at East End Market on June 25 from 4 p.m. until 8 p.m.
Sides and refreshments will be provided by the other vendors at the market.
One hundred percent of the proceeds will go to
Devereaux Advanced Behavioral Health
, a local mental health charity.
The connection between Hinckley and Bourdain is tangible, which is likely why he chose to stage the event. Hinckley has been
open about his struggles with substance abuse
, and so was Bourdain, outlining his drug-fueled escapades in detail in his book,
Kitchen Confidential,
the work that made him famous.
Today, Grub Street posted a particularly good essay by food writer Chris Crowley,
"Anthony Bourdain, Addiction, and the Hope for a Better Life,"
outlining how learning about Bourdain's struggle helped him understand his father's addiction battle as well.