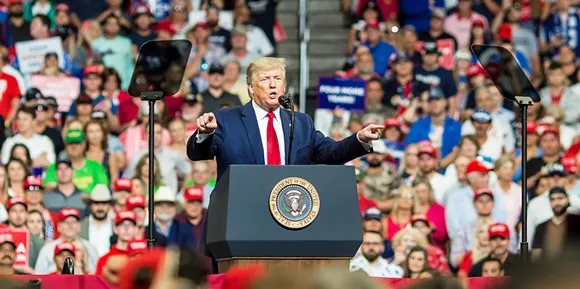 Have you ever wondered who in Congress actually wants to impeach Trump?
Well, the
New York Times
did,
so they asked
433 members of the United States House of Representatives how they felt about opening up an impeachment inquiry for the president. They're still waiting back for responses from 220, but, in the meantime: here's how Central Florida's representatives weighed in on their survey:
In support
Val Demings, D-Orlando
Not now or undecided:
Stephanie Murphy, D-Winter Park
Darren Soto, D-Orlando
Soto told the Times: "We need to hear from witnesses and evidence related to Special Counsel Robert Mueller's Report in our House Committees before making a final decision."

Waiting for a response:

Bill Posey, R- Rockledge
Daniel Webster, R-Lake County
Stay on top of Orlando news and views. Sign up for our weekly Headlines newsletter.