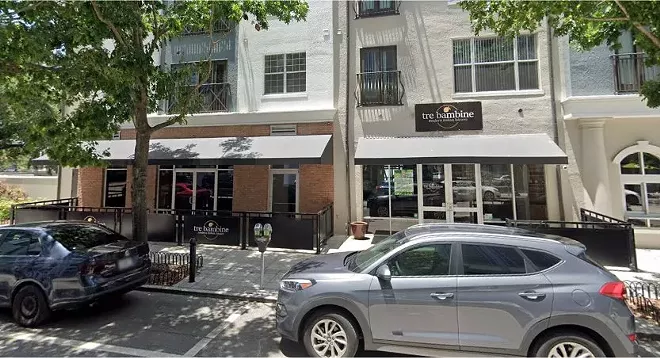 Oudom Ketsatha could very well be the most fearless restaurateur in the city.
When Ketsatha expanded his
Oudom Thai & Sushi
footprint to Orlando, he did so by opening at 100 S. Eola Drive, Suite 105, a space that's
chewed up and spit out
a number of high-end eateries.
Then he took over Suite 104 – the equally jinxed space next door – for his Mexican concept,
Coco Cocina
.
Both, perhaps surprisingly to superstitious sorts, are still around and kicking.
Now he'll open
Osphere
at 407 E. Central Blvd., a space that's seen Lake Eola Yacht Club, Spice Modern Steakouse and, most recently,
Tre Bambine succumb to its (alleged) curse
.
Word is Osphere will be a bar and grill concept and open early next year.
Google Maps image illustrated by OW staff
We've contacted Ketsatha for confirmation, but we believe he's busy transforming the I-4 Eyesore into a bustling ramen joint.
So many restaurants, so little time. Find out the latest dining news every Friday morning with our weekly Food + Drink newsletter.