Jen Cray
Swamburger at Iron Cow
THIS LITTLE UNDERGROUND
The Vapor Caves, Sean Shakespeare and the Spec-ILLest, Iron Cow, Oct. 30

Trailblazers
is a new concert series curated by star rapper and tireless Orlando scene impresario
Swamburger,
and this fifth edition was a roundup of some fresh talent.
Jen Cray
Swamburger with Sean Shakespeare at Iron Cow
Kicking off the night was local (by way of Detroit) MC the
Spec-ILLest.
Informed by rap's textbook gospel, he's a strict hip-hop constructionist with cadence that's coiled, classic and on rails.
Jen Cray
The Spec-ILLest at Iron Cow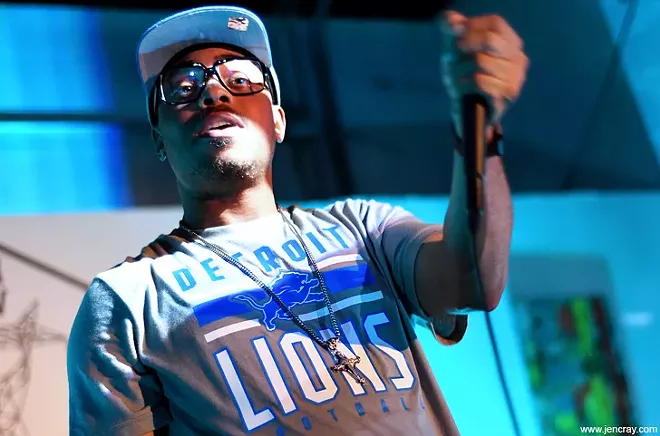 Jen Cray
The Spec-ILLest at Iron Cow
Co-headlining was Orlando's
Sean Shakespeare,
a
Second Subject upcomer
and one of Swamburger's top young protégés. He's long been an expressive and versatile rapper, but this latest performance showed a deepening presence, a growing
aura of substance
that needs no bullshit braggadocio. Artistically, Shakespeare manages the nice feat of passing the technical muster of classic hip-hop rigor while maintaining a very now voice, straddling
the true and the new
with natural command.
Jen Cray
Sean Shakespeare at Iron Cow
Jen Cray
Sean Shakespeare at Iron Cow
The touring headliner was the
Vapor Caves,
an Austin band just coming off a live session at the downtown library's excellent
Melrose in the Mix
series. On stage, the creative core of singer Yadira Brown and producer BoomBaptist come with the kick of live drummer Sam Wood. Together, they work a smooth brew of R&B and electro-funk with pop smarts, hip-hop edge and an '80s jones.
Jen Cray
The Vapor Caves at Iron Cow
Between the two leads, she brings a voice of immaculate soul cream and he brings the soft, neon grooves with a
talk box
and – oh shit, ya'll – a muhfuggin'
flute
too. And, all told, it was a performance of breeze, fun and levity.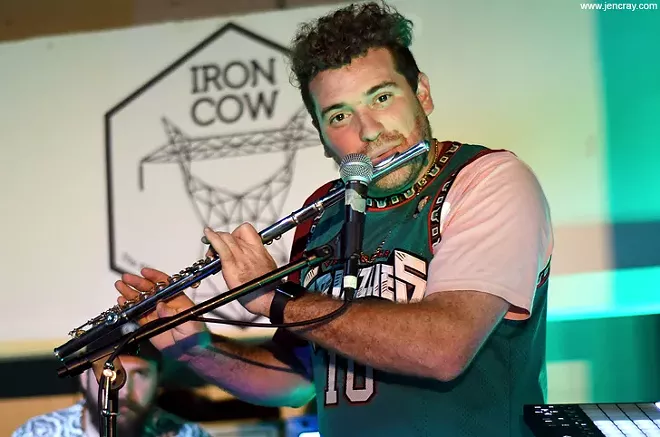 Jen Cray
The Vapor Caves at Iron Cow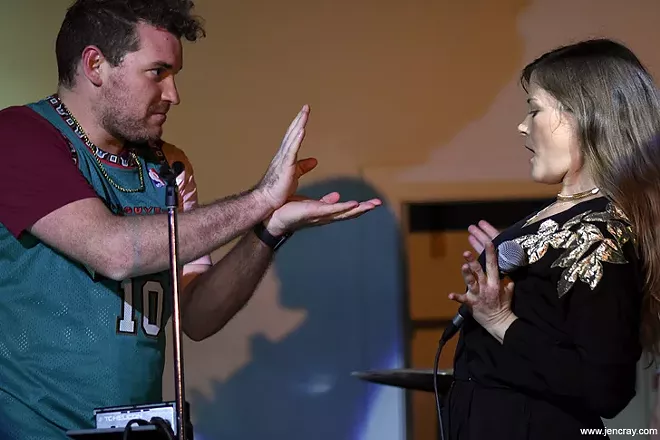 Jen Cray
The Vapor Caves at Iron Cow
Follow Bao on Twitter (@baolehuu)
Email Bao: baolehuu@orlandoweekly.com