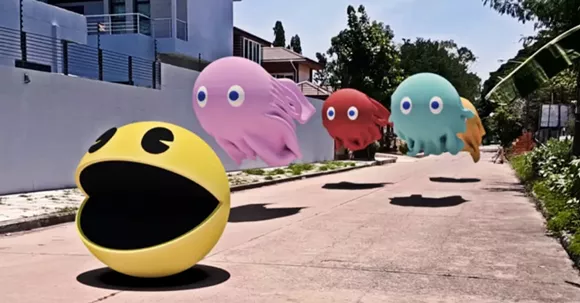 Photo courtesy of Immersive Gaming Event Company
Having that recurring Pac-Man nightmare, where the ghosts are chasing you in real life? We're not sure how therapeutic this will be, but soon you'll have the horrifying opportunity to experience the classic video-game maze in person.
That's right, an immersive Pac-Man-inspired escape maze is coming to Orlando. It's billed as "the ultimate retro gaming experience," but you'll have to wait until Oct. 10, 2020, to
get lost in the huge arcade-style maze. It looks like it'll be worth the wait, with ghosts to avoid and fruits to collect to win points.



Each round will require you to complete the maze and a coded puzzle. The first players to gather all the fruit and finish will go up on the leaderboard, with someone eventually crowned the ultimate champion.


If you're caught by one of the ghosts, you'll lose one of your three "lives." After three catches, you're tossed from the game, presumably to go reflect on how you've dishonored your family.

After escaping the game, you can enjoy an '80s-themed "Pixel Room," where you can play other retro video games. The entire thing comes courtesy of Immersive Gaming Event Company, which is including stops in Denver and Houston along the way here.



Tickets for the experience will cost $15 and go on sale next week. You can sign up for updates at themazelive.com.


Stay on top of Orlando news and views. Sign up for our weekly Headlines newsletter.