Sanford's new Kona Poké will host a weeklong grand opening
by Dave Plotkin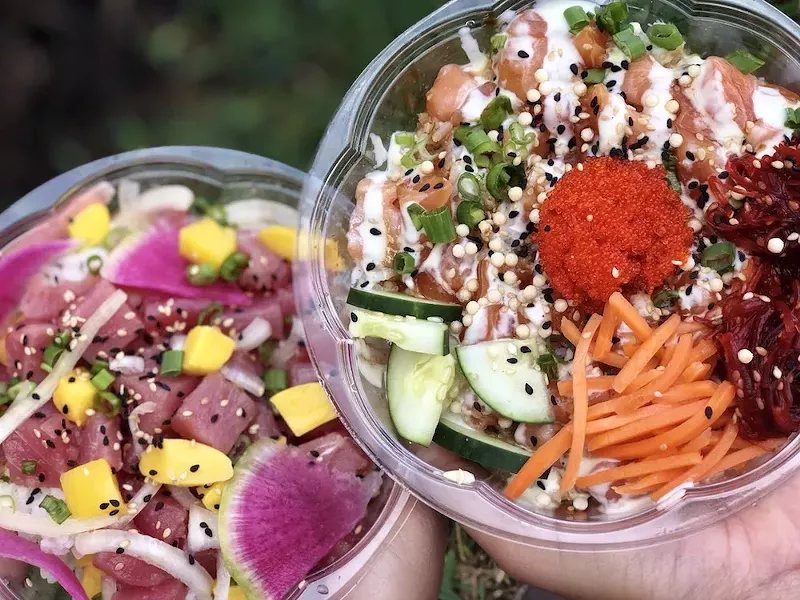 Kona Poké is opening their second shop in Central Florida, also located in Seminole County – this time in Sanford – and they're celebrating with a week of specials.

We told you back in January about Kona Poké opening in Lake Mary at 242 Wheelhouse Lane, and again when the second-location plans were shared in October. Now, the fast-casual Hawaiian-style bowls and wraps will finally be available at 1813 WP Ball Blvd. in Sanford.

Next week, Monday Dec. 16 through Friday, Dec. 20, will include daily specials, leading up to the Friday grand opening.



First responders receive 50 percent off one bowl on Monday. Tuna Tuesday has a tuna bowl and fountain drink for $9.99. Teachers receive 50 percent off one bowl on Wednesday, then students get half-off on Thursday. Friday, Dec. 20 will have the biggest deals, with a ribbon cutting, half-off a second bowl, and free Kona beer served all day.

Poké, pronounced POH-keh, is cubed raw fish eaten by itself or over a bowl of sushi rice. Kona Poké has been scouting for new franchisees and has more stores in the works for Central Florida and South Florida, including a new restaurant located in West Orlando planned for 2020.

They're open most days 11 a.m. - 9 p.m., closing at 8 p.m. on Sundays. Find out more on their website.

Stay on top of Orlando news and views. Sign up for our weekly Headlines newsletter.