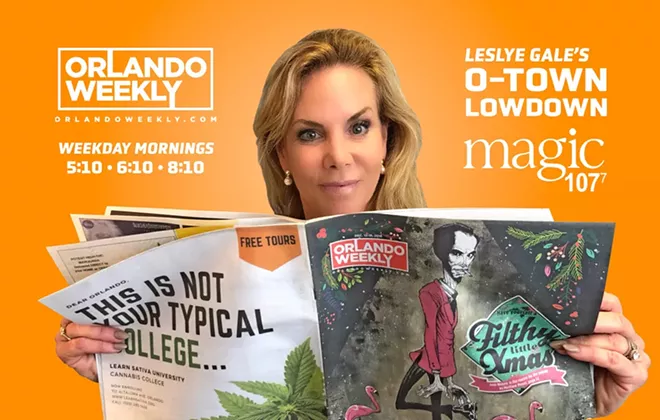 Every morning on Magic 107.7 FM, Leslye Gale discusses the most interesting Orlando Weekly stories of the day on "Chad & Leslye." Check out Leslye's picks today.
Holy Land Is Changing Its Experience

The rumors are false, The Holy Land Experience is not shutting down, but it is changing. -
LINK
Central Florida is sending prayers as well as much needed help to Puerto Rico in the wake of those deadly tornadoes. -
LINK
How about kicking back with some baked goods and brews?? Sounds good right? You can enjoy a special pairing event tonight. -
LINK
The Orlando Magic take to the hard court tonight. -
LINK
Check out more stories at OrlandoWeekly.com. Leslye's updates are every weekday morning at 5:10, 6:10, and 8:10 a.m. You can listen to Magic 107.7 live online.

Stay on top of Orlando news and views. Sign up for our weekly Headlines newsletter.