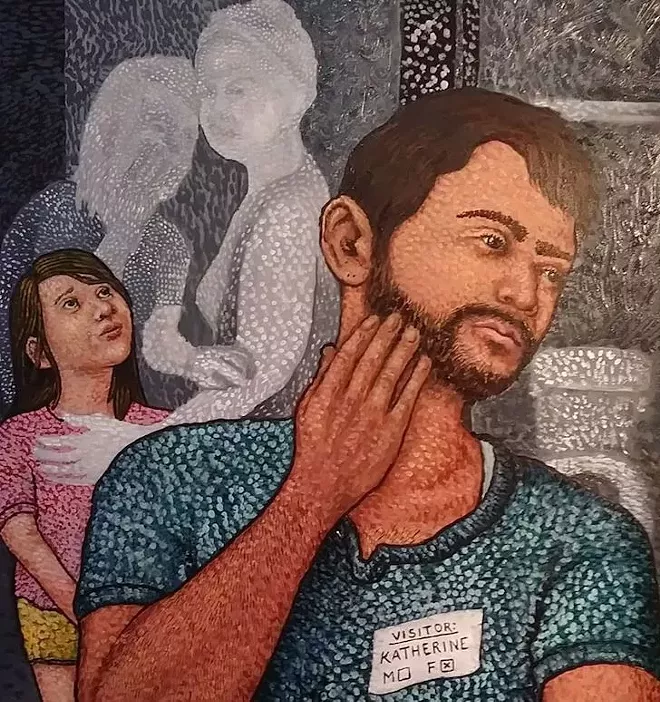 Art by Kieran Castaño
Detail from "What's the Issue?"
Kieran Castaño's meticulously and expressively rendered pointillist paintings are celebrations of trans identity: frequently humorous, often incisive tableaus of the intersections of public and private life. Many of the paintings featured in
A Certain Kind of Light
, a solo exhibition of the artist's works opening at the Mills Gallery on Friday, are portraits, painted in acrylic in Castaño's representational style but scintillating into abstraction at close range. These portraits are juxtaposed with visual references to the artist's own life and identity, the farcical political landscape of the last four years, and loving homages to queer culture expressed through a powerfully satirical sensibility.
6:30 p.m. Friday, Jan. 10 | through Jan. 31 | Mills Gallery, 1650 N. Mills Ave. |
facebook.com/millsgallery.orlando
| free
Get our top picks for the best events in Orlando every Thursday morning. Sign up for our weekly Events newsletter.