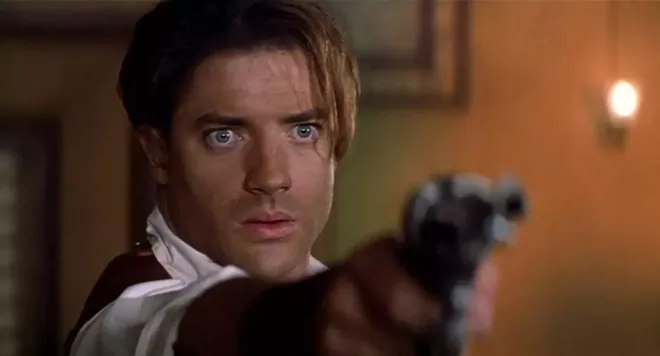 Photo courtesy Universal Pictures
Brendan Fraser in The Mummy, 1999
MegaCon Orlando
, the Southeast's largest pop culture convention, returns to the Orange County Convention Center this April, and a series of announcements have given us a peek at what celebrities will be attending.
Frodo, Sam, Merry and Pippin reunite as the four hobbits from the
Lord of the Rings
movies – Elijah Wood, Sean Astin, Dominic Monaghan and Billy Boyd – get together for a rare group appearance.
"Weird Al" Yankovic, the undisputed king of accordion medleys and pop parodies, meets with fans, as do
Saved by the Bell
stars Mark-Paul Gosselaar (Zack Morris), Elizabeth Berkley and Mario Lopez.
Brendan Fraser – star of '90s hits like
The Mummy
and
Encino Man
– appears on Saturday, April 18, only – so if you're planning on referencing his work on Universal's Revenge of the Mummy ride and bringing him his coffee, you only have one day to get your gag in.
Additional celebs slated to appear include actors John Leguizamo, Christina Ricci and Giancarlo Esposito.
MegaCon Orlando takes place at the Orange County Convention Center Thursday-Sunday, April 16-19. Tickets are on sale now.