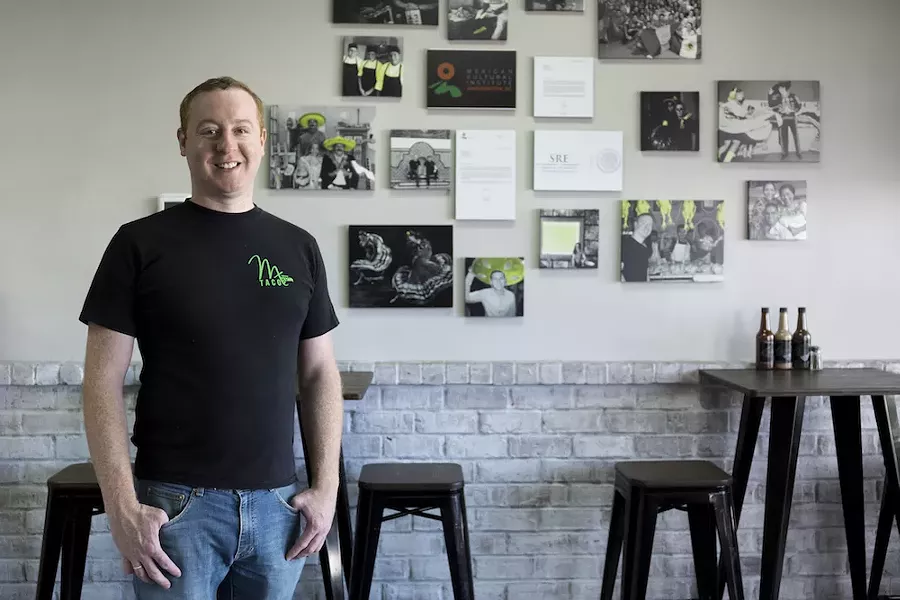 Photo by Rob Bartlett
Ryan Manning at his Milk District taqueria, MX Tacos
MX Tacos' Ryan Manning – son of a German mother – is starting a German tapas restaurant pop-up called Stammtisch in March. (A "stammtisch" is a large table reserved for the regulars to meet up and sit together at German pubs.)
No, "German tapas" doesn't mean schnitzel-ized versions of Spanish bar snacks. Manning is working with another chef (from Berlin) to create tapas-sized portions of classic German dishes and baked goods. Manning's modernized German cuisine (think schnitzel flights) will pop up at various locations around town, from Whippoorwill Beer House to Barley & Vine to Redlight Redlight.
Manning will also offer the dishes with Uber Eats before opening a brick-and-mortar location in a year or two. Follow the restaurant on Instagram @stammtischrestaurant for updates.
So many restaurants, so little time. Find out the latest dining news every Friday morning with our weekly Food + Drink newsletter.