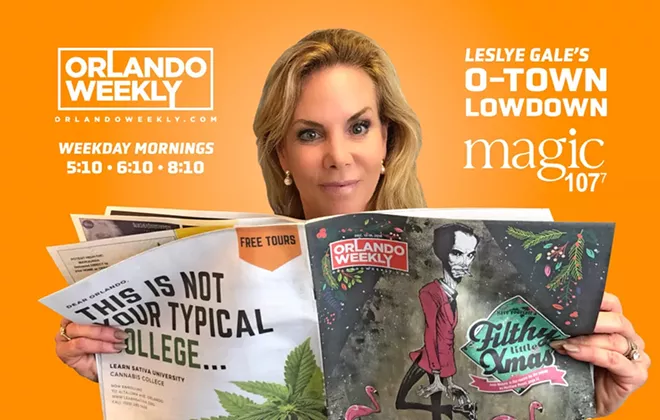 Every morning on Magic 107.7 FM, Leslye Gale discusses the most interesting Orlando Weekly stories of the day on "Chad & Leslye." Check out Leslye's picks today.
Never Seen Before Video Of FL Panthers Fighting!
For the first time two Florida Panthers were caught on video battling over borders (hmmm??) -
LINK
Whether it's just temporary, or just temporary for now, these are the local restaurants hanging up the "closed" sign. -
LINK

This, however, is a list of Central Florida businesses that are open and desperately need our support. -
LINK
Not even a global pandemic can slow down Disney's ever expanding Vacation Club. -
LINK
Check out more stories at OrlandoWeekly.com. Leslye's updates are every weekday morning at 5:10, 6:10, and 8:10 a.m. You can listen to Magic 107.7 live online.

Stay on top of Orlando news and views. Sign up for our weekly Headlines newsletter.