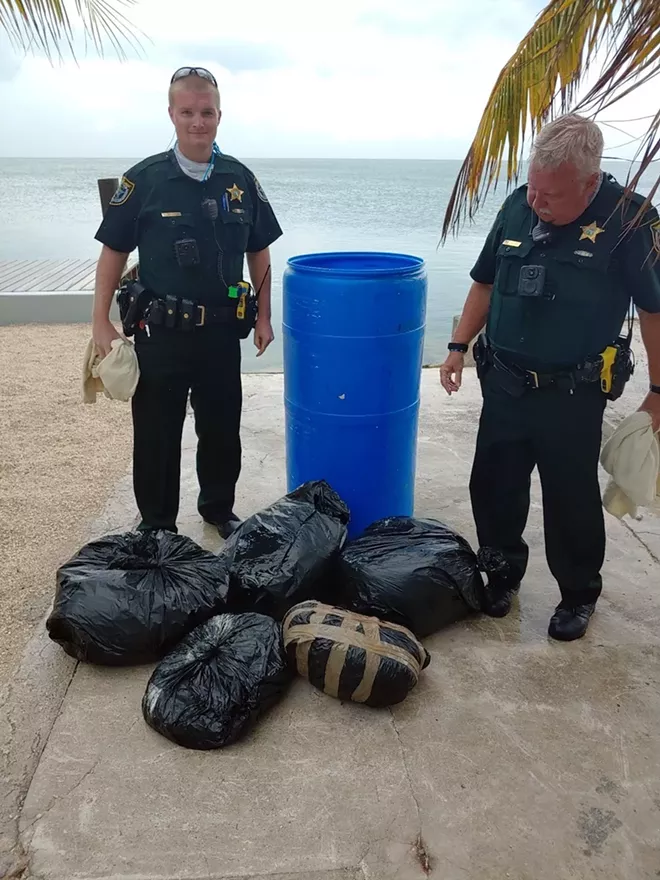 Photo via Monroe County Sheriff's Office/Facebook
As our state slowly begins to reopen and return to normal, it's only fitting that a massive container of marijuana beached itself on a Florida beach last week.
According to a
Facebook post
from Monroe County Sheriff's Office, officers responded to a call on April 30, near 109th St. Oceanside, when someone reported a blue barrel that had washed ashore on the Marathon beach.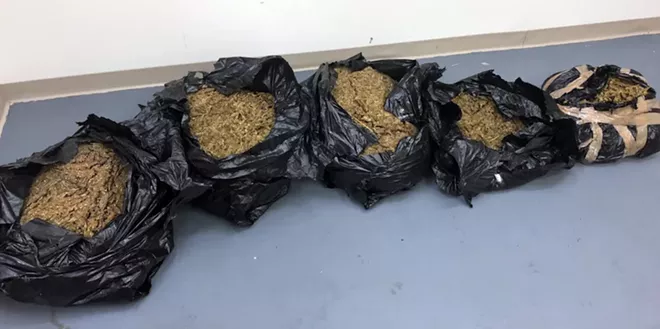 Photo via Monroe County Sheriff's Office/Facebook
Turns out it was filled with five trash bags containing approximately 90 pounds of weed, which was later turned over to the U.S. Border Patrol for proper disposal.
This story originally appeared in our sister paper Creative Loafing Tampa Bay.
_
Please follow CDC guidelines and Orange County advisories to stay safe, and please support this free publication. Our small but mighty team is working tirelessly to bring you news on how coronavirus is affecting Central Florida. Please consider making a one-time or monthly donation. Every little bit helps.