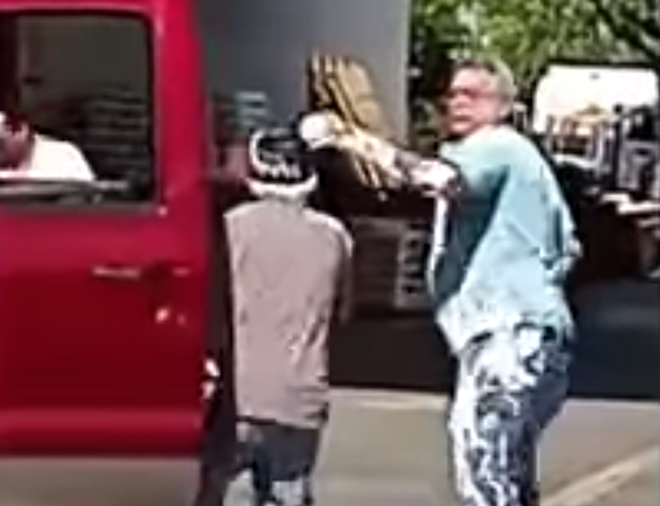 Screenshot via THEY LIVE/YouTube
THEY LIVE224 subscribers
Wednesday morning, a Home Depot parking lot in Tampa was the site of a physical fight involving four grown men hurling open cans of paint at each other.
A video of the incident was captured by bystanders, and has since gone viral. In the clip, a large man is seen slinging a can of white paint, while another fights off the other men with a shovel.
Speaking to
Creative Loafing Tampa Bay
, a spokesperson with the Hillsborough County Sheriff's Office confirmed the video and said officers responded to the Town and Country Home Depot, located at 6730 Memorial Hwy, on Wednesday, May 20, a little before 9 a.m.
The men told officers that they were in fact co-workers, and they declined to press charges, says the spokesperson.
As of now, it's unknown exactly what started the paint fight.
Screenshot via THEY LIVE/YouTube
This story originally appeared in our sister paper Creative Loafing Tampa Bay.
_
Please follow CDC guidelines and Orange County advisories to stay safe, and please support this free publication. Our small but mighty team is working tirelessly to bring you news on how coronavirus is affecting Central Florida. Please consider making a one-time or monthly donation. Every little bit helps.