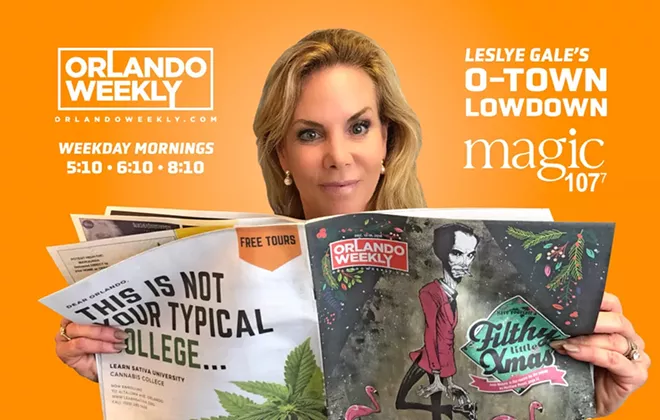 Every morning on Magic 107.7 FM, Leslye Gale discusses the most interesting Orlando Weekly stories of the day on "Chad & Leslye." Check out Leslye's picks today.
Local Lawyers Offering Free Legal To Protesters
Al though recent rallies in Orlando have been peaceful, hundreds of folks have found themselves behind bars for standing up for what they believe in. If you've ever been arrested, you know it costs a pretty penny to defend yourself. Here are some local lawyers offering their services for free. -
LINK
You would think everyone would know by now that whatever appears on social media, stays there forever, but apparently not. A local businesswoman has had to shut down over what she posted on the internet over the past several years. -
LINK
Orlando's theme parks are reopening and guests are noticing a few changes that go beyond the recommended coronavirus safety measures. -
LINK
Area hotels are also reopening, many with brand new partnerships geared toward post-pandemic cleanliness. -
LINK
Check out more stories at OrlandoWeekly.com. Leslye's updates are every weekday morning at 5:10, 6:10, and 8:10 a.m. You can listen to Magic 107.7 live online.

Stay on top of Orlando news and views. Sign up for our weekly Headlines newsletter.