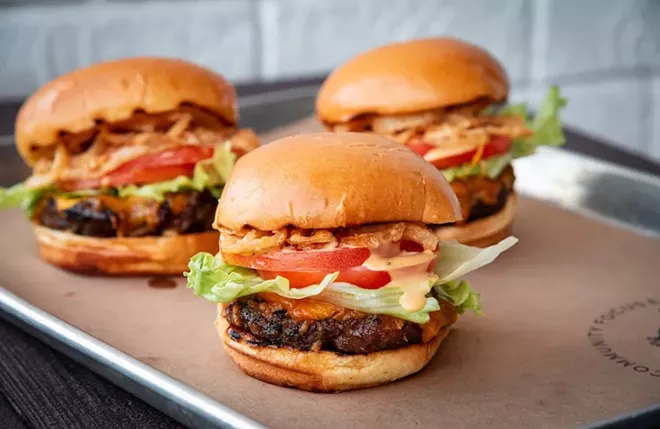 Photo courtesy 4 Rivers Smokehouse
Local barbecue emporium
4 Rivers Smokehouse
is
pulling a McRib
– perhaps the worst metaphor ever to use for an actual barbecue restaurant, forgive us – and bringing back their popular Brisket Burger for a limited time only.
The towering combination of Angus brisket patty, melted cheddar cheese and fried onions all stuffed between two buns will be available through Aug. 29 for $8.49.
Is your heart up to the challenge? Of course it is.
The elusive burger
last appeared for the month of May last year
, so this might be your last chance to indulge for a good while.
The Brisket Burger is available now at all
area 4 Rivers locations
.
_
Please follow CDC guidelines and Orange County advisories to stay safe, and please support this free publication. Our small but mighty team is working tirelessly to bring you news on how coronavirus is affecting Central Florida. Please consider making a one-time or monthly donation. Every little bit helps.