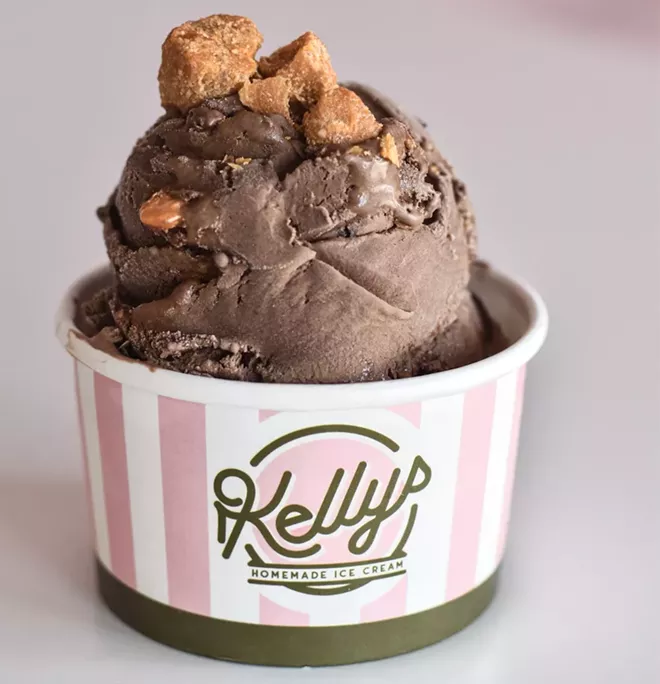 Midnight Crunch.at Kelly's Homemade Ice Cream
Kelly's Homemade Ice Cream
in Audubon Park has unveiled two new flavors for September to cool you down for the balance of this summer: Midnight Crunch and the "limited edition" Reverse Ore-Dough.
Midnight Crunch – a mix of dark chocolate peanut butter ice cream with fudge and Butterfinger pieces – will be available all month. But Reverse Ore-Dough – chocolate ice cream, golden Oreos, chocolate cookie dough and white chocolate chips – will only be offered for one day, Monday, Sept. 21.
Additionally, Kelly's is bringing back four exclusive flavors from days of yore for September – Unicorn Tracks, German Chocolate Cake, Cherry Walnut and Rose Jam.
Head over here
for info on hours of operation and curbside options.
_
Please follow
CDC guidelines
and Orange County
advisories
to stay safe, and please
support this free publication
. Our small but mighty team is working tirelessly to bring you news on how coronavirus is affecting Central Florida. Please consider making a one-time or monthly donation.
Every little bit helps
.