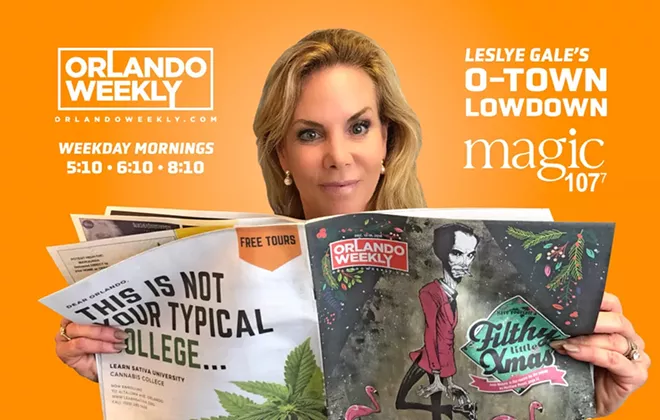 Every morning on Magic 107.7 FM, Leslye Gale discusses the most interesting Orlando Weekly stories of the day on "Chad & Leslye." Check out Leslye's picks today.
Florida Sen. Rick Scott is self-quarantining after coming in contact with someone who is COVID-positive. –
LINK
The good news is that a vaccine doesn't seem to far off. In preparation, Orange County has purchased a bunch of cold storage space and here's why. –
LINK
With Thanksgiving just over a week away, what are your plans? Since I always host our family dinner, I decided I would get tested for Covid, along with my co-host Chad Pitt. Chad is driving north to see family. Just in case you forgot to plan ahead, there's a company in town offering last-minute Covid testing. –
LINK
Check out more stories at OrlandoWeekly.com. Leslye's updates are every weekday morning at 5:10, 6:10, and 8:10 a.m. You can listen to Magic 107.7 live online.
–
Stay on top of Central Florida news and views with our weekly newsletters, and consider supporting this free publication. Our small but mighty team is working tirelessly to bring you Central Florida news, and every little bit helps.