In what must be a once-in-a-lifetime convergence, the Hello Kitty Cafe Truck coming
to the Florida Mall this weekend
will now be joined by the official
Barbie Pop-Up Truck
.
As part of the ongoing Barbie Truck Totally Throwback Tour — a themed look back at those ancient times of the 1990s — the pink Barbie Pop-Up Truck will be parked beside the Hello Kitty Truck outside the Crayola Experience on Saturday, Dec. 12 from 10 a.m.-7 p.m.
Exclusive "retro" merchandise
like Barbie denim jackets, boombox-style tote bags, fanny packs, (these next two items sting, not going to lie) cassette-esque wallets and a Barbie Polaroid camera are all yours for the buying.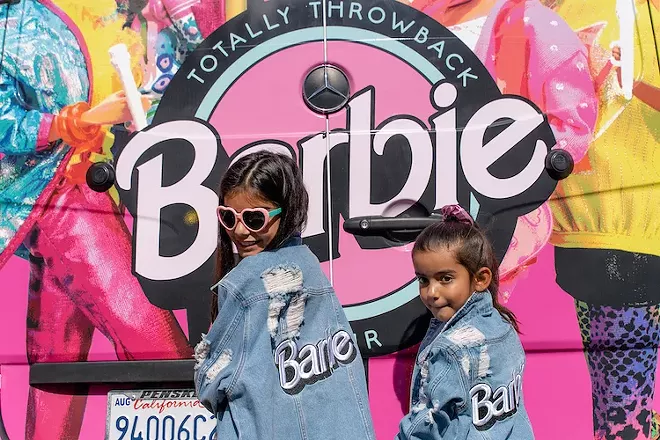 And just like Hello Kitty, Barbie has no time for scrubs who don't wear masks.
_
Please follow CDC guidelines and Orange County advisories to stay safe, and please support this free publication. Our small but mighty team is working tirelessly to bring you news on how coronavirus is affecting Central Florida. Please consider making a one-time or monthly donation. Every little bit helps.