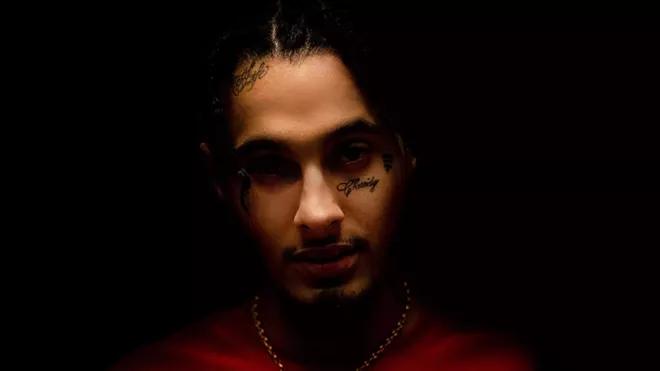 Although only 23 years old, young Palm Beach rapper
Wifisfuneral
has lived and done a lot.
He's had a life of upheaval, battled drug addiction, and was a nationally signed artist before he could even buy an innocent beer. But all that has added up to a compelling figure whose emo-trap sound is delivered distinctively in a new-school cadence that's tight and gymnastic.
Wifisfuneral comes to town on Friday, Jan. 22, to perform downtown at Soundbar.
The show starts at 7 p.m. and
tickets
are still available.
If you go out, respect everyone's distance, for all our sakes.
Follow Bao on Twitter (@baolehuu)
Email Bao: baolehuu@orlandoweekly.com

–
Stay on top of Central Florida news and views with our weekly newsletters and consider supporting this free publication. Our small but mighty team is working tirelessly to bring you Central Florida news, and every little bit helps.