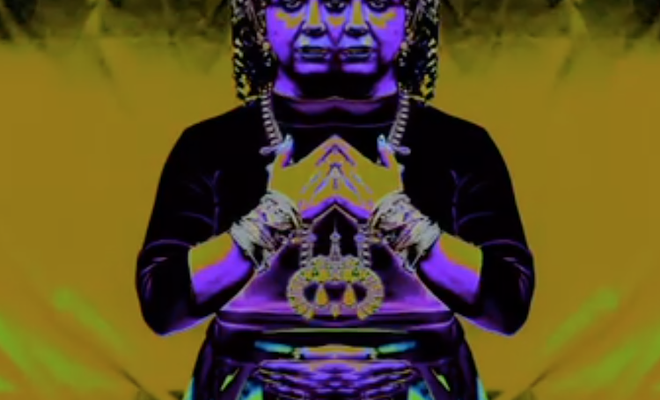 Video capture courtesy Kurt Rabus
"Wekiva Jive"
Electronic project
Kurt Rambus
— the experimental alter ego of longtime Orlando DJ Nigel John — is premiering a new music video this weekend, but you'll have to show up to see it first on the big(ish) screen.
Rambus will be premiering the tripped-out promo clip for Wekiva Jive," a collaboration with Heather John, on (this) Sunday, May 2 at Stardust Video in Audubon Park.
"Doors" to this free event open at 7:30 p.m. and the video will be screened at 8:10 p.m. — and that's all you get, it's a school night — but it'll be worth it to see what this duo have cooked up.
Rambus always promises to livesteam it on his
Instagram
.
–
Stay on top of Central Florida news and views with our weekly newsletters, and consider supporting this free publication. Our small but mighty team is working tirelessly to bring you Central Florida news, and every little bit helps.