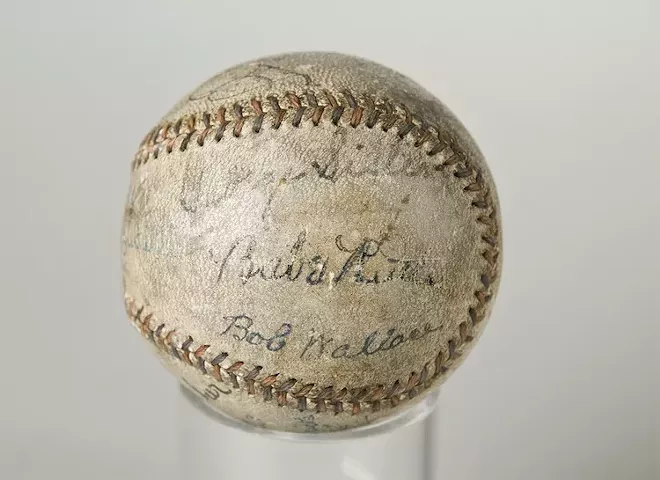 Photo courtesy Morse Museum
Baseball signed by Cobb, Gehrig, Ruth
If you want to add a bit of culture to your long Independence Day weekend, save some energy on July 4 and circle July 5 in your Moleskine day planner. Because on that day, Winter Park's
Morse Museum
is offering free admission and will be showing off some previously unseen artifacts.
Now it might be no
Red, Hot & Boom
, but on July 5 only, visitors to the museum can peer at a very topical 1798 cream jug by Paul "The British Are Coming!" Revere (silversmith by day, patriot by night), and a baseball signed by the game's holy trinity: Babe Ruth, Ty Cobb and Lou Gehrig.
And make sure to scope out new exhibits
Watercolors From Louis Comfort Tiffany's "Little Arcadia"
and the
Chinese Blue and White Porcelain
vignette.
Morse is open from 10 a.m.-4 p.m. on July 5. No reservations are needed, but admission is contingent on capacity limits. Mask-wearing is requested from visitors.
–
Stay on top of Central Florida news and views with our weekly newsletters, and consider supporting this free publication. Our small but mighty team is working tirelessly to bring you Central Florida news, and every little bit helps.