Plant Power
" report, the answer may be yes.
After crunching the numbers, Instacart found Orlando among the front of the pack as one of the fastest-growing markets for snapping up plant-based meat and dairy substitutes.
Of course, West Coasters led the way as far as buying the most plant-based foodstuffs, but the South experienced one heck of a boomlet. Orlando, in particular, saw a 22 percent increase in the purchasing of plant-based meat products and an 8 percent increase in plant-based dairy substitutes through the app this year. Jacksonville and Southwestern Florida also proved themselves to be mini-
Plantasias
too.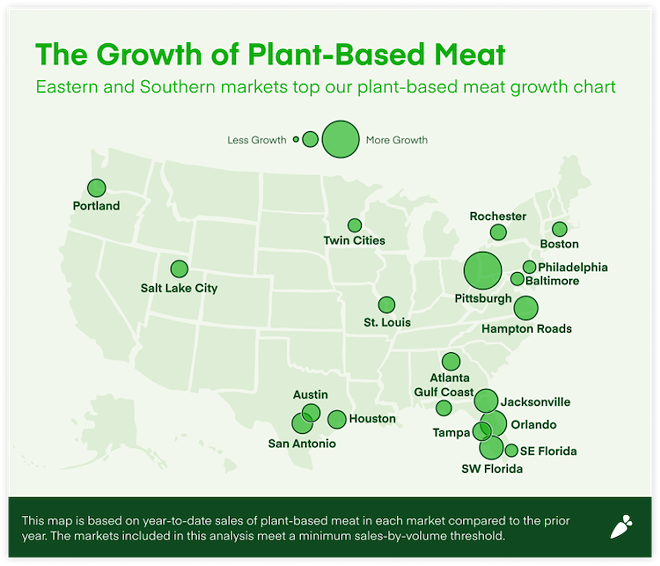 Infographic courtesy Instacart
Also notable in the findings was that almond milk was the metaphorical "gateway drug" in opening folks' eyes to the wonders of plant-based foods, and Impossible Foods — which, not coincidentally,
Publix began stocking last year
— and Laird Superfood led the way as the most popular brands.
The entire
Plant Power
report is available through Instacart's website.
–
Stay on top of Central Florida news and views with our weekly newsletters, and consider supporting this free publication. Our small but mighty team is working tirelessly to bring you Central Florida news, and every little bit helps.