Page 3 of 10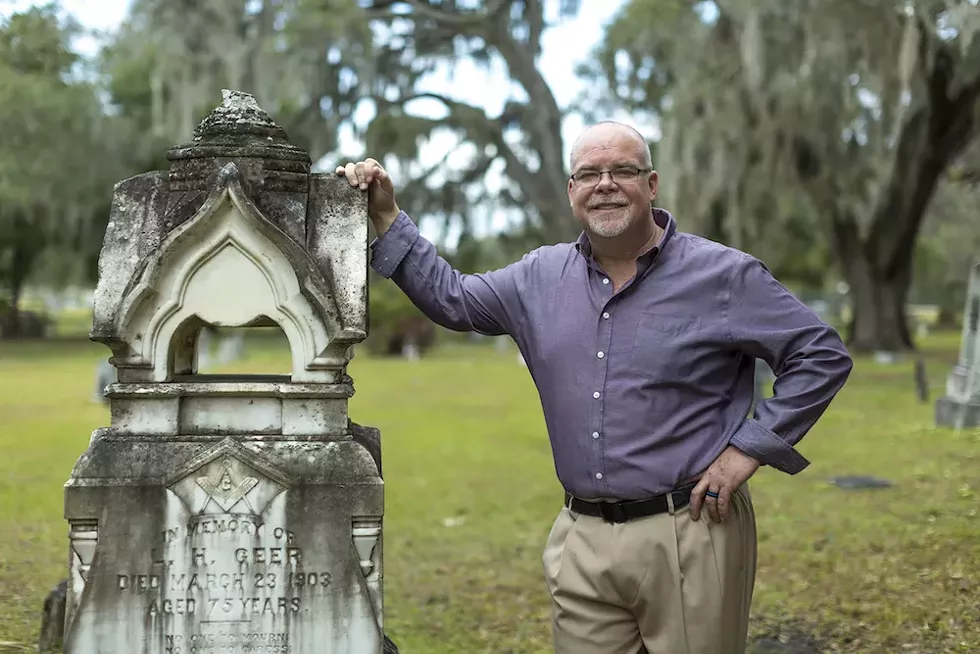 Don Price
Local historian | For keeping history alive, even when surrounded by the dead
What can be said about the wild and wonderful Don Price that hasn't already been? He's a locally famed Orlando orator and storyteller who spent 31 years working in the city's records department, where he picked up tidbits of indispensible community history. He's the type of guy who, if you sat down together to share a story and a 12-pack of beer, the beer would be gone before the story had ever ended. He's a dumpster diver – well, we can confirm he was at least once, when he scavenged a long-lost documentary about pre-Civil Rights era Parramore from the bottom of a dumpster at City Hall. Titled "Orlando, the City Beautiful" and dated 8/8/1962, the short film revolves around the Parramore neighborhood at a time when amenities like indoor plumbing were scarce in homes throughout the traditionally African American community. He's since digitized the film and hosted at least one screening.
But that's just who Price is – an affable, heavily tattooed redneck of the highest order, as moderately flamboyant as he is endlessly curious about the world around us, especially as it relates to the City Beautiful. If you've heard of him, it's likely due to his time as sexton at Greenwood Cemetery, where he worked for 15 years prior to his retirement in October. A Winter Garden resident who grew up in West Orange County, it was through that job at Greenwood – a job that would become equally a passion project – that Price developed a reputation for keeping local history alive and well.
Even in retirement, he continues to lead his mega-popular nighttime tours of Greenwood that began in 2004. On these walking and talking tours, he points out facts pertaining to everything from Lake Eola's original Sperry Fountain to the closely quartered graves of Dr. John McEwan and his mechanic – McEwan didn't trust newly invented cars in the early 1900s, so he brought his mechanic everywhere. As a symbol of their friendship, or more, they were buried next to each other.
"People die twice," Price says during one of the cemetery tours. The first time, he says, is when you take your last breath. The second is when your name's forgotten.
"In Orlando, we like to tear our history down," Price says. "It doesn't bother anybody. Go to Savannah and try to tear something down. Go to Charleston and try to tear something down. It won't happen."
Price shakes his head in disapproval and adds, "But in Orlando it's easy because no one's from here."
That's why Price is a crucial local figure. If he has anything to do with it, when it comes to the candid history behind the City Beautiful, it won't be forgotten anytime soon.