Page 3 of 5
41. Pass out on the mysterious Rock Lake Beach behind Parliament House (410 N. Orange Blossom Trail; parliamenthouse.com).
42. Attend a Sunday Gospel Brunch at House of Blues Orlando (1490 E. Buena Vista Drive, Lake Buena Vista; houseofblues.com).
43. Play jumbo Jenga at Barley and Vine (2406 E. Washington Street; barleyandvineorlando.com) before you fall apart.
44. Down a SunRail train shot: Every time a train goes by, Hammered Lamb (1235 N. Orange Ave.; thehammeredlamb.com) and PR's Taco Palace (499 W. Fairbanks Ave., Winter Park; prstacopalace.com) serve patrons cheap or free shots.
45. Sit through an Orlando City Council (every other Monday) or Orange County Commission meeting (every Tuesday) sober.
46. Buy fresh eggs (duck, quail or chicken) or just cluck at the birds at Lake Meadow Naturals (10000 Mark Adam Road; lakemeadownaturals.com).
47. Try a Cuban sandwich at one of Orlando's many Cuban eateries. A couple of our faves include Cuban Sandwiches to Go (1605 Lee Road) and ZaZa New Cuban Diner (3500 Curry Ford Road; zazacubandiner.com).
48. Take a free yoga class at Lake Eola on Sundays, because your dog could be a little more downward.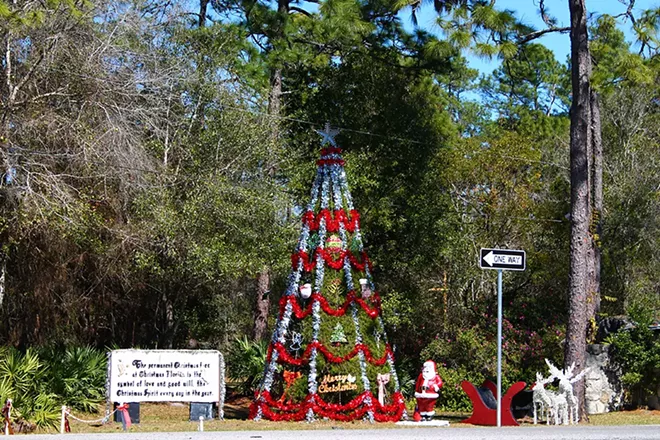 Get your Christmas cards postmarked at the Christmas, Florida post office
49. Take a leisurely 45-minute trip east on quaint Colonial Drive to get your Christmas cards postmarked in Christmas, Florida.
50. Order your Publix sub online (at publix.com); give the lunchtime crowd side-eye as you stroll in and pick it up with no waiting in line.
51. Get your picture taken with Hamlet or Puck at Orlando Shakes' annual Open House. The 2015 Open House is 11 a.m.-2 p.m. Saturday, Aug. 1 (812 E. Rollins St.; orlandoshakes.org).
52. Vote in a local election instead of complaining so much (ocfelections.com).
53. Take a pedicab back to your car after partying downtown; admire your driver's calves.
54. Discover the hangout zone behind Shake Shack and Trader Joe's (northwest corner of Orlando Avenue and Morse Boulevard in Winter Park, on Lake Killarney); claim one of the bronze hand-shaped chairs for yourself.
55. Use the CentralFloridaModern.com website to build your own modern home tour. You'll have to do some sleuthing to find some of these mid-century gems but once you do, gawk respectfully from the sidewalk, please.
56. Score a coveted seat at Kappo – they no longer accept reservations at the seven-seat omakase bar, so show up between 11 a.m. and 6 p.m. Tuesday-Saturday, and be prepared to wait a bit (Kappo at East End Market, 3201 Corrine Drive, kappoeastend.com).
57. Get addicted to MAYL, the OCLS home delivery service. That's right, the Orange County Library System will actually deliver books to your front door for no charge – you could stay in the AC reading all summer, if you wanted to (ocls.info).
58. Help reverse the slow decline of an awesome sport: Cheer on the jai-alai players at Orlando Jai-Alai, or if you miss the April-May season, learn to play yourself on a real fronton (Orlando Live Events, 6405 S. U.S. Highway 17-92, Fern Park).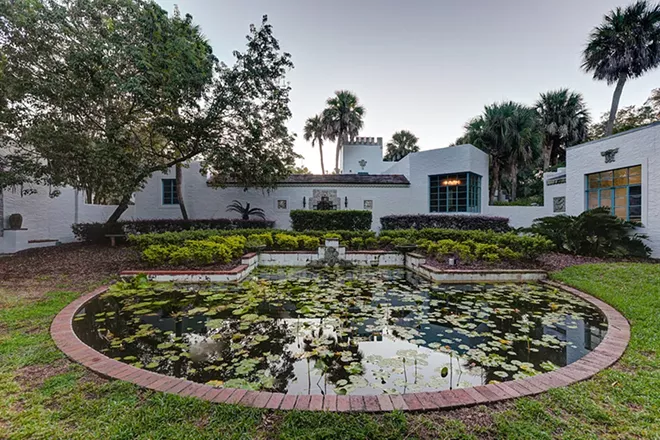 Macbeth Photography
Lose yourself in the unique Mayan architecture at the Maitland Art Center
59. Explore the striking grounds and Mayan Revival buildings of Orange County's first National Historic Landmark, the Maitland Art Center (231 E. Packwood Ave., Maitland; artandhistory.org).
60. Take a cooking class almost any day of the year at Truffles & Trifles in College Park (711 W. Smith St.; trufflesandtrifles.com).