Fall is here in Orlando! Here in Central Florida, that doesn't as much mean saying goodbye to summer and prepping for the leaves to change as it does begging Summer Part 2 not to vaporize us and prepping for the strongest stretch of hurricane season. And YET, this is also the part of the year with an absolute bounty of live music – major metropolis-level live music, this year. This autumn we've got everything from Elton John saying goodbye forever to bigger acts like David Byrne and Kali Uchis saying hello again, to new cutting-edge acts like Nina and Pale Waves properly introducing themselves to the City Beautiful. Get ready.
9.28
David Byrne
8 p.m. at the Walt Disney Theater, Dr. Phillips Center, drphillipscenter.org, $54.50-$200
One of the more unique voices in American pop music, eccentric singer-songwriter David Byrne has a colorful history stretching back to his time with New York proto-punk legends Talking Heads through his subsequent long and intriguing solo career, including being head of his record label, Luaka Bop. Now Byrne is on the comeback trail, taking his new album American Utopia on the road for a theater tour. Expect dazzling set pieces, an army of crack backing musicians and an opening set from the wondrous Tune-Yards.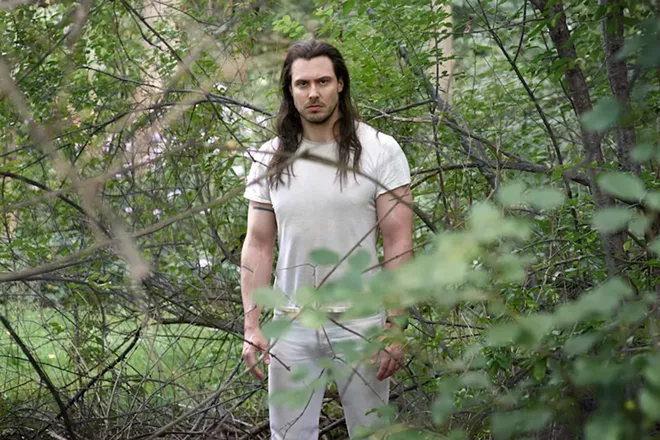 9.28
Andrew W.K.
5:30 p.m. at the Beacham, thebeacham.com, $22.50-$25
Are you ready to party? Wait, hold on, we messed that up – ARE YOU READY TO PARTY? AND PARTY HARD? Rock party machine (and possible conceptual art exercise) Andrew W.K. is back in his signature white gear and rampaging through theaters in support of new ROCK album – and first release in almost a decade – You're Not Alone.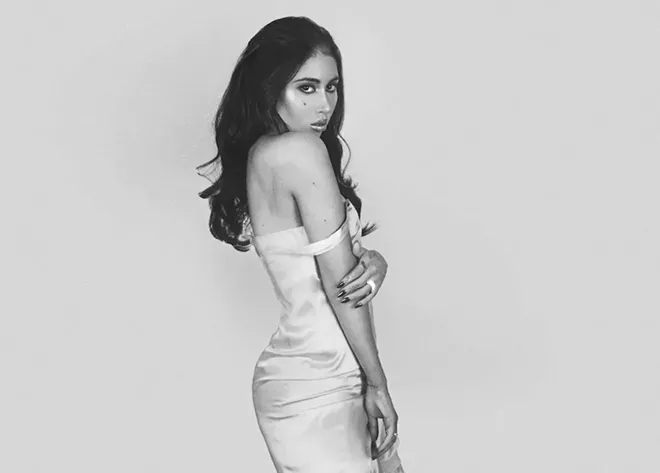 10.02
Kali Uchis
6 p.m. at the Beacham, thebeacham.com, $29.50-$99
Fast-rising singer Kali Uchis has already ably proven her musical chops twice to Orlando fans, headlining the Beacham last October and then opening for Lana Del Rey in February of this year. And now you've got a third chance to catch Uchis. The torchy Colombian American singer-songwriter is on her headlining "In Your Dreams" tour in support of new album Isolation, and her Orlando stop will be one of only two Florida shows. Uchis is remolding classic and modern neo-soul, hip-hop and pop sounds in her own singular image. Do not sleep.
10.04
Gouge Away
8 p.m. at Will's Pub, willspub.org, $10-$12
Hotly tipped personal-as-political Florida punks Gouge Away, no stranger to divey and DIY stages in Orlando, are preparing for the imminent release of new album Burnt Sugar on Deathwish Inc. and an extensive round of North American and U.K. touring that includes bookended dates in the City Beautiful. They first play a stacked record release show at Will's Pub with Culture Abuse, Wet Nurse, Woolbright and Night Witch in October and then return with Drug Church on Dec. 4.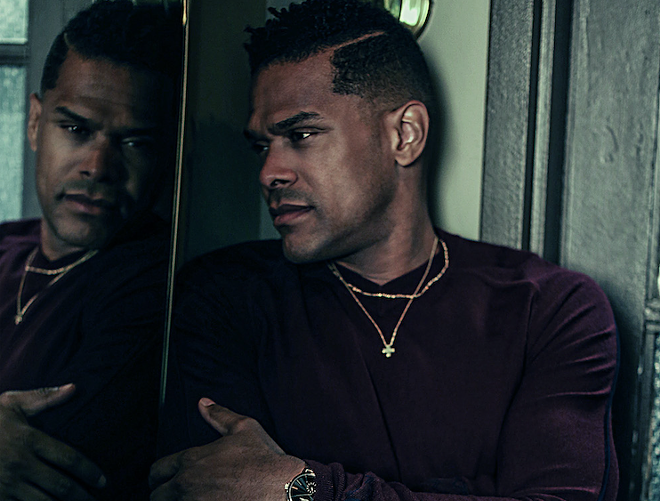 10.16
Maxwell
7:30 p.m. at the Walt Disney Theater, Dr. Phillips Center, drphillipscenter.org, $46-$333
Enigmatic R&B star Maxwell is set to seduce North America (yes, all of us) on his "50 Intimate Nights Live" theater tour beginning this fall, and the City Beautiful has an autumn date night set with the singer. It's a good time right now to be a Maxwell fan, with this tour coming on the heels of his first new track – the compelling "We Never Saw It Coming" – since 2016 alongside the jaw-dropping music-video-as-short-film "Glass House." Maxwell is still in full command of his creative powers and has aged like a fine wine.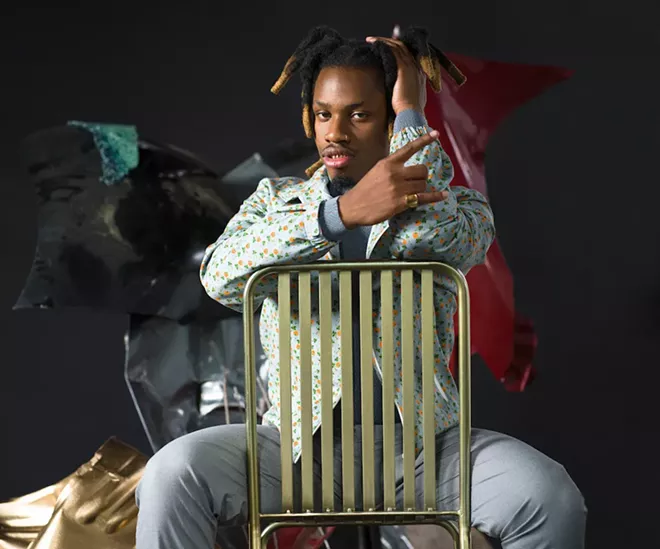 10.16
Denzel Curry
7 p.m. at Celine, celineorlando.com, $25
Floridian MC and Raider Klan alum Denzel Curry has been one to watch for quite some time, picked as one of XXL magazine's "Freshman Class" of 2016. 2018 is truly his year, though, with the gradual release of new album Ta13oo as an ambitious suite of conceptually thematic acts. The single "Clout Cobain" is mind-blowing, and collaborations with JPEGMafia, Lil Ugly Mane and A$AP Ferg show Curry more than holding his own. Curry is pushing hip-hop fearlessly forward.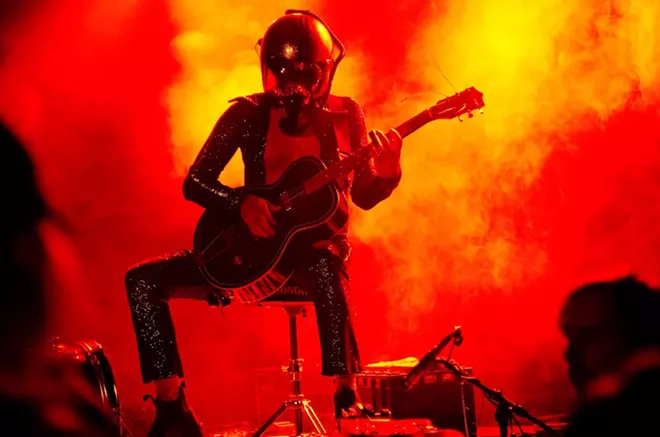 10.16
Bob Log III
7 p.m. at Will's Pub, willspub.org, $12
A true American original, the mysterious Bob Log III combines "Old, Weird America" tools and sound with a space-age image for a show that's utterly unlike anything else you will experience. The juxtapositions are jarring: Silvertone and slide guitar meets Star Wars-esque headgear; space-age pyrotechnics meets mutant Appalachian songforms; spectacle meets the classics in a wood chipper. Expect the performance to cover every inch of Will's.
Oct. 19
Charley Pride
7 p.m. at the Sharon L. Morse Performing Arts Center, thesharon.com, $45-$136
Legendary live-and-kicking country singer Charley Pride is a national treasure and still bringing the house down well into his 80s. As an African American treading the boards and commanding audiences in Music City, Pride rewrote the country music rulebook in real time and racked up megahits like "Just Between You and Me" and "(I'm So) Afraid of Losing You Again." Pride is set to swing through Central Florida this October, but man is he making fans work for it, as this show is set to take place in the Villages.
10.23
Death Cab for Cutie
8 p.m. at Hard Rock Live, hardrock.com, $39
Get ready for this one. Indie rock all-stars Death Cab for Cutie are playing the final date of their autumn North American tour at the Hard Rock Live. Ben Gibbard and company dropped surprise new album Thank You for Today last month, and will no doubt be showing off this batch of wistful but extremely tuneful new songs on stage. Expect the band to be on-point and honed by their time on the road, and expect spirits to be very, very high. With new members and new music, this doesn't seem like a band that's been going for over two decades.
10.26
Olga Tañón
8 p.m. at Hard Rock Live, hardrock.com, $67-$113
Olga Tañón, Puerto Rican singing sensation and merengue queen, has been crafting hits since her solo debut. 1992's Sola was the first album by a female Puerto Rican artist to be certified gold in the U.S., and Tañón even holds actual Guinness World Records for sheer number of Billboard hit singles in her long and illustrious career. The "Mujer de Fuego" has still got it after nearly 30 years of singing her life out loud.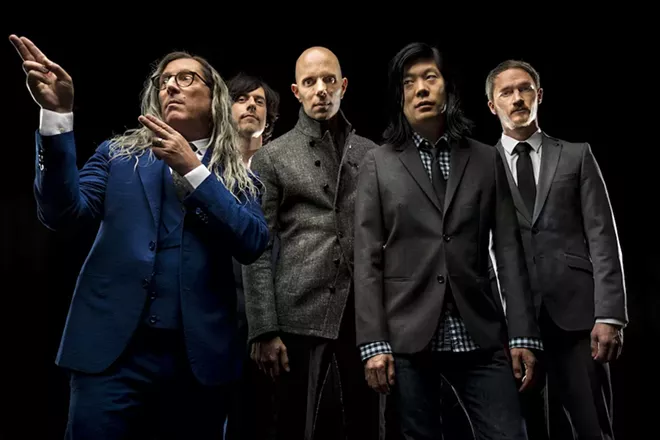 10.30
A Perfect Circle
7:30 p.m. at CFE Arena, cfearena.com, $47.50-$67.50
For Tool fans weary of the interminable wait for new music, may we suggest you take in this arena gig from Tool frontman and celebrated vintner Maynard Keenan's "other" musical project? A Perfect Circle recently broke their own protracted silence with the release of new album Eat the Elephant, electrified the audience at this year's Coachella, and now are off to the races with headlining tours of the U.S. and Europe. Expect state-of-the-art avant metal.
10.31
Marilyn Manson
8 p.m. at Hard Rock Live, hardrock.com, $100-$465
How did no one think of this before? The prodigal spooky kid returns to the City Beautiful on Halloween fucking night right next door to Halloween Horror Nights with the volcanic Ho99o9 in tow. Pure visual spectacle and sonic terror on every level.
11.03
Pale Waves
6 p.m. at the Social, thesocial.org, $15-$17
Fact: Gothic music is in large part tailored to the dramatic palette of emotion and anguish that one feels during their teenage years. But so is pop music. And no band in recent memory is acting on that knowledge better than the U.K.'s Pale Waves. They look the part – a hybrid of Siouxsie and the Banshees and a young Slowdive – and sound like a spooktacular hybrid of Taylor Swift and Cold Cave. This is the soundtrack for your first, second, third adolescence.
11.08
A$AP Ferg
8 p.m. at CFE Arena, cfearena.com, $25
Welcoming back UCF alums this year for their annual Homecoming Concert Knight will be one of hip-hop's current leading lights, the singular A$AP Ferg. The iconic New York MC wrapped a massive North American tour earlier this year and without missing a beat, released twin singles "Verified" and "Not the Boy," and contributed the massive "Harlem Anthem" to the Uncle Drew soundtrack. See a musician in the midst of a creative renaissance live.
11.10
Nina
8 p.m. at Soundbar, soundbarorl.com, $15
All hail the Queen of ... synthwave? It's all true. The retro-riffic European singer/synth-slinger is taking the nascent subgenre by storm. She eschews the trend toward masks and shadowy non-image and places her voice front and center in a genre known more for instrumentals and soundscapes. Her sound is sleek, propulsive and high-gloss, the future and past all at once. With Nina leading the charge, upcoming shows by comrades like Dance With the Dead and a strong local scene anchored at the Geek Easy, the time is now to pop your collar and dance.
11.27
Elton John
8 p.m. at Amway Center, amwaycenter.com, $220-$1449
This time it's "Goodbye, Yellow Brick Road" for real. Singer, songwriter, pianist and glammy icon Elton John is bidding a final farewell to concert stages with a mammoth three-year, 300-date tour, of which Amway Center will be one of the stops. The erstwhile Reginald Dwight promises his retirement is for real, stating drily, "I'm not Cher." This is gonna be emotional.
12.05
Cannibal Corpse
7 p.m. at the Abbey, abbeyorlando.com, $25
When no less than U.S. Sen. Bob Dole referenced Cannibal Corpse as a player in the downfall of American society in 1995, the band's blood-soaked reputation was cemented as true death metal legends. Fast-forward through several more influential albums and an appearance in Ace Ventura: Pet Detective and the Corpse are still going strong in 2018, touring behind deluxe reissues of Gallery of Suicide and Bloodthirst as well as last year's Red Before Black. Make sure to come early for powerhouse openers Hate Eternal and the vicious Harm's Way.
12.17
6lack

8 p.m. at Hard Rock Live, hardrock.com, $33-$63
Atlanta rapper 6lack – who took a hiatus from performing last year to spend time with his young daughter – has returned in a big way. The gifted MC, best known for 2016 platinum single "Prblms," recently dropped a new song, "Switch," in June and has announced that he has a new album wrapped. His sound is narcotized and dreamlike, and his flow is by turns plaintive, intricate and lost in a dream.
Other notable shows worth checking out:
Sept. 19
Tigers Jaw
7 p.m. at the Abbey, abbeyorlando.com, $18
Sept. 20
Ozuna
8 p.m. at Amway Center, amwaycenter.com, $59-$89
Sept. 21
Ski Mask the Slump God
6 p.m. at the Beacham, thebeacham.com, $27.50-$127.50
Sept. 23
The Decemberists
8 p.m. at House of Blues, houseofblues.com/Orlando, $38-$192
Sept. 23
Noah Cyrus
6 p.m. at the Beacham, thebeacham.com, $9-$149
Sept. 25
Emily Kinney
7:30 p.m. at Alexis & Jim Pugh Theater, Dr. Phillips Center, drphillipscenter.org, $25-$80
Sept. 25
Clutch
6:30 p.m. at House of Blues, houseofblues.com/orlando, $35-$53
Sept. 26
Mat Kearney
6:30 p.m. at House of Blues, houseofblues.com/orlando, $25-$100
Sept. 26
Owl City
7:30 p.m. at the Plaza Live, plazaliveorlando.com, $25-$35
Sept. 26
Uada, Panzerfaust
8 p.m. at Will's Pub, willspub.org, $12-$15
Sept. 27
Froggy Fresh
8 p.m. at Will's Pub, willspub.org, $15-$50
Sept. 28
Mothers
9 p.m. at Will's Pub, willspub.org, $12-$14
Sept. 28
Thrice
7 p.m. at House of Blues, houseofblues.com/orlando, $24
Sept. 28
Colony House
7 p.m. at Soundbar, soundbarorl.com, $18-$20
Sept. 28
Almighty
10 p.m. at Gilt, giltnightclub.com, $10-$40
Sept. 29
Father John Misty
8 p.m. at Hard Rock Live, hardrock.com/live, $33
Sept. 30
Obscura, Beyond Creation
6 p.m. at the Haven Lounge, thehavenrocks.com, $20-$50
Sept. 30
Seether
7 p.m. at House of Blues, houseofblues.com/orlando, $30-$192
Oct. 1
Hinds
7 p.m. at the Social, thesocial.org, $15-$17
Oct. 3
Marília Mendonça
9:30 p.m. at House of Blues, houseofblues.com/orlando, $97.25
Oct. 3
Caleborate
7 p.m. at the Henao Center, henaocenter.com, $15
Oct. 4
Watsky
8 p.m. at the Beacham, thebeacham.com, $22.50-$85
Oct. 6
Delbert McClinton
7 p.m. at the Plaza Live, plazaliveorlando.com, $35-$100
Oct. 7
Sales
6 p.m. at the Social, thesocial.org, $15-$17
Oct. 7
4U: A Symphonic Celebration of Prince
7:30 p.m. at the Walt Disney Theater, the Dr. Phillips Center, $39.50-$89.50
Oct. 9
Papa Roach,
6 p.m. at House of Blues, houseofblues.com/orlando, $39.50
Oct. 11
Chayanne
8 p.m. at Amway Center, amwaycenter.com, $71-$151
Oct. 11
Nora En Pure
9 p.m. at Celine, celineorlando.com, $15-$25
Oct. 11
Tamia
7 p.m. at House of Blues, houseofblues.com/orlando, $29-$62
Oct. 13
The Struts
5:30 p.m. at the Beacham, thebeacham.com, $25
Oct. 13
Oscar D'Leon
9 p.m. at Hard Rock Live, hardrock.com/live, $43-$68
Oct. 13
Hypoluxo, Dirtbike, Zooey
9 p.m. at Will's Pub, willspub.org, $5-$7
Oct. 14
Milo
Will's Pub 8 p.m. at Will's Pub, willspub.org, $15
Oct. 14
Mary Chapin Carpenter
7 p.m. at the Plaza Live, plazaliveorlando.com, $49.50-$79.50
Oct. 14
Beartooth
6:30 p.m. at House of Blues, houseofblues.com/orlando, $23-$57
Oct. 15
UB40
7 p.m. at House of Blues, houseofblues.com/orlando, $25
Oct. 16
Good Charlotte
7 p.m. at Hard Rock Live, hardrock.com/live, $36.50
Oct. 18
Ying Yang Twins
8 p.m. at the Abbey, abbeyorlando.com, $20-$55
Oct. 18
Ha*Ash
7 p.m. at House of Blues, houseofblues.com/orlando, $39-$105
Oct. 18
Full of Hell
8 p.m. at Will's Pub, willspub.org, $12-$15
Oct. 19
The Doobie Brothers
8 p.m. at the Walt Disney Theater, the Dr. Phillips Center, $49.50-$230.23
Oct. 19
Streetlight Manifesto
7 p.m. at the Plaza Live, plazaliveorlando.com, $23.50-$35
Oct. 20
Mike Shinoda
7 p.m. at House of Blues, houseofblues.com/orlando, $35-$125
Oct. 20
Ghostemane
7 p.m. at Celine, celineorlando.com, $20-$100
Oct. 22
Foreign Dissent 5
7 p.m. at Will's Pub, willspub.org, $12-$15
Oct. 23
Death Cab for Cutie
8 p.m. at Hard Rock Live, hardrock.com/live, $39-$67
Oct. 23
Carach Angren
6 p.m. at the Haven Lounge, thehavenrocks.com, $20-$23
Oct. 25
Lil Xan
7 p.m. at the Plaza Live, plazaliveorlando.com, $29.50-$199
Oct. 25
Madball
7 p.m. at Soundbar, soundbarorl.com, $18
Oct. 26
Bob Dylan
8 p.m. at the Walt Disney Theater, the Dr. Phillips Center, $59.50-$290
Oct. 27
Eden, Sasha Sloan
7 p.m. at the Plaza Live, plazaliveorlando.com, $22-$30
Oct. 27
Cursive
5 p.m. at the Social, thesocial.org, $16-$18
Oct. 30
Toto
8 p.m. at Hard Rock Live, hardrock.com/live, $43
Oct. 30
David Nance Group
9 p.m. at Will's Pub, willspub.org, free
Oct. 30
Yelle
6 p.m. at the Social, thesocial.org, $22-$25
Nov. 1
San Holo
8 p.m. at the Plaza Live, plazaliveorlando.com, $25-$99
Nov. 2
Sebastian Bach
8 p.m. at the Plaza Live, plazaliveorlando.com, $26.50-$49.50
Nov. 6
Billy Gibbons
7 p.m. at House of Blues, houseofblues.com/orlando, $29-$275
Nov. 9
Ray LaMontagne
8 p.m. at the Walt Disney Theater, the Dr. Phillips Center, $39.50-$245
Nov. 10
Vince Gill
8 p.m. at the Walt Disney Theater, the Dr. Phillips Center, $39.50-$99.50
Nov. 10
Banda MS
8 p.m. at Amway Center, amwaycenter.com, $40.50-$140.50
Nov. 11
11Eleven Fest
1 p.m. at Broken Strings Brewing, 11elevenfest.com, $20-$111
Nov. 11
Simple Minds
7 p.m. at Hard Rock Live, hardrock.com/live, $43-$48
Nov. 12
Sparta
7:30 p.m. at Will's Pub, willspub.org, $16-$19
Nov. 12
(Sandy) Alex G.
7 p.m. at the Social, thesocial.org, $16-$20
Nov. 15
Tech N9ne
7 p.m. at the Plaza Live, plazaliveorlando.com, $32-$40
Nov. 15
Big Head Todd & the Monsters
7:30 p.m. at House of Blues, houseofblues.com/orlando, $27-$67
Nov. 15
Giraffage
9 p.m. at the Social, thesocial.org, $15-$20
Nov. 16
Snails
7:30 p.m. at House of Blues, houseofblues.com/orlando, $27.5-
Nov. 16
In Dreams: Roy Orbison in Concert (The Hologram Tour)
8 p.m. at the Walt Disney Theater, the Dr. Phillips Center, $44-$74
Nov. 18
Hoobastank
7 p.m. at House of Blues, houseofblues.com/orlando, $25-$87
Nov. 20
Saves the Day
6:30 p.m. at the Social, thesocial.org, $22-$26
Nov. 23
Silverstein
5 p.m. at the Beacham, thebeacham.com, $22.50-$25
Nov. 23
Ghost
8 p.m. at the Walt Disney Theater, the Dr. Phillips Center, $39.50-$225
Nov. 27
Circa Survive
6:30 p.m. at House of Blues, houseofblues.com/orlando, $23-$57
Nov. 27
Atmosphere
7 p.m. at the Beacham, thebeacham.com, $22.50-$25
Nov. 29
Moe.
7 p.m. at the Plaza Live, plazaliveorlando.com, $24.50-$49.50
Dec. 1
Willie Colón
8 p.m. at House of Blues, houseofblues.com/orlando, $57.25
Dec. 6
The Outlaws
7 p.m. at the Plaza Live, plazaliveorlando.com, $34.50-$135
Dec. 7
The Brian Setzer Orchestra
8 p.m. at Hard Rock Live, hardrock.com/live, $39-$59
Dec. 7
Thievery Corporation
7:30 p.m. at House of Blues, houseofblues.com/orlando, $35-$85
Dec. 8
Barry Manilow
7:30 p.m. at Amway Center, amwaycenter.com, $56.75-$246.25
Dec. 8
The Garden, Le1f
6 p.m. at Soundbar, soundbarorl.com, $16
Dec. 16
Celtic Thunder
7 p.m. at Hard Rock Live, hardrock.com/live, $51-$81
Dec. 16
Bayside
6 p.m. at the Social, thesocial.org, $22-$25
Dec. 27-29
Shinedown
7 p.m. at House of Blues, houseofblues.com/orlando, $69.50