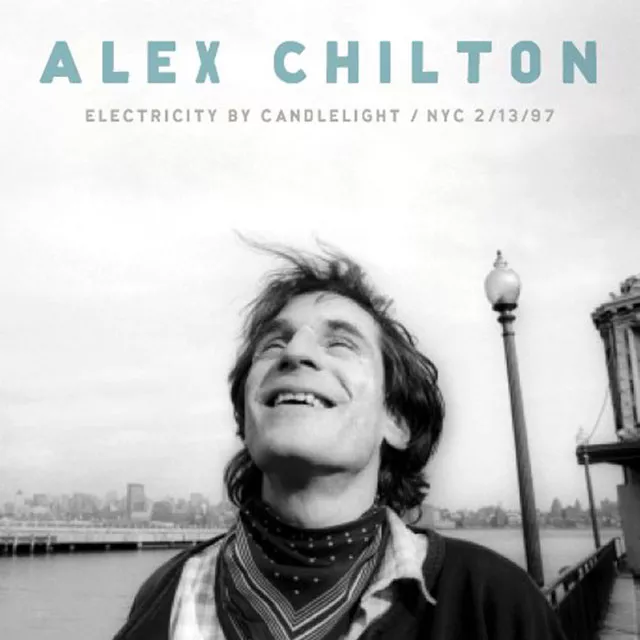 Alex Chilton – Electricity by Candlelight
Bar/None
★★★★★ (out of 5 stars)
Man, 1997 must've been a magic time for devout music nerds, if this intimate live concert featuring Alex Chilton at the Knitting Factory happened just as it unfolds on this release. The story goes that there was a blackout, during which many of Chilton's fans left, but those who stayed were treated to a show that's almost a call-out request hour, including covers of "D-I-V-O-R-C-E," "Girl From Ipanema," "Wouldn't It Be Nice" and 15 other rare acoustic tracks captured by longtime fan Jeffrey Vargon. This album is a special listen for the audience interaction, but also because it plays on heartstrings classics like "I Walk the Line," "Someone to Watch Over Me" and "Lovesick Blues" with the requisite tenderness, but without the severity these songs typically oblige. It's the perfect album to play with friends and sing along to, providing a less hokey approach to folk and standing as a simple exemplar of how great folk brings good folks together.