Page 3 of 4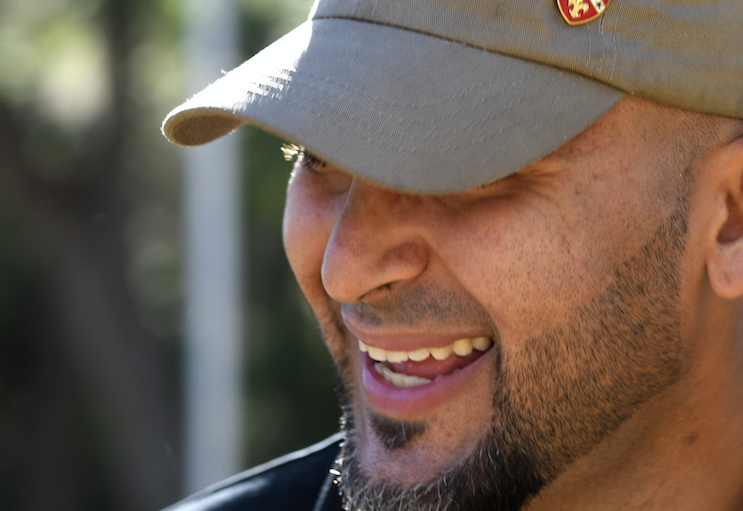 At the federal level, the problem goes deeper. In January, Sessions rescinded an Obama-era Justice Department memo that had paved the way for states to implement their own marijuana laws without federal interference, bringing the future of legal weed into question. But that confusion wouldn't last, as President Donald Trump spiked Sessions' move earlier last week without consulting his attorney general.
Adding to the administration's dysfunction with marijuana policy: In a letter dated Dec. 21, former VA Secretary David Shulkin – who was dismissed by Trump on March 28 – refused a request in October from Democrats on the House Veterans Affairs Committee to study marijuana's effects. In their request, Democrats noted the nation's growing opioid crisis, which killed more than 42,000 Americans in 2016, and the increasing demand from veterans and major service groups, such as Veterans for Medical Cannabis and Operation EVAC (Educating Veterans About Cannabis), that want cannabis available as a treatment option.
In his response, Shulkin noted that federal law "restricts VA's ability to conduct research involving medical marijuana or to refer veterans to such projects." Shulkin also went further, arguing that some research found links between cannabis use and mental illness and suicidal ideation. While there's some evidence to back him up – particularly among heavy users – many other studies have demonstrated the plant's medicinal value. (The VA did not respond to Orlando Weekly's request for comment.)
Vets who use cannabis are often afraid to mention it to their VA physicians out of fear they might lose their benefits. Even after the VA issued a policy in December encouraging doctors to discuss marijuana with their patients, many still remain mum on the topic, says Melissa Bryant, chief policy officer for Iraq and Afghanistan War Veterans of America.
"That's the challenge," Bryant says. "It's been held up at least by the Department of Veterans Affairs to where there is a policy where the secretary allowed veterans to speak to their VA clinician about medical marijuana, supposedly without fear of retribution, without fear of losing their benefits. But it goes into your medical health record, and that leaves veterans wary of wanting to talk about it."
"You know what?" Belen yelled at his partner, Danielle, one afternoon in 2012. "You're going to come home one day and my brains are going to be splattered all over the wall! I'm going to kill myself, just so you know that!"
Belen was having another episode. His recurring nightmares had managed to twist his sleep cycle off track, which left him exhausted and susceptible to mood swings: high highs followed by low lows. At this point, he knew he was hell to deal with. As much as he didn't want to admit it, he knew he needed help.
By then, Danielle's resiliency had begun to wear down, and she slammed their bedroom door in Belen's face. As both their argument and Belen's temper cooled, she walked into his home office and gave him an ultimatum: Go to the VA for help, which Belen had only done once since arriving stateside in 2005, or she and her son were going to leave.
"Jose, I love you. My son loves you," she told him. "I'll stay with you until the day that I die, but I can't go on another day with the pressure and fear of coming home and finding you that way. That's not fair to me. That's not fair to my son."
Belen entered the VA's cognitive therapy program to cope with the loss of a friend in combat, even taking the time to stand alone in a cemetery at night as directed. He sat by himself in the dark, listening to recordings of himself during his sessions. And the doctors gave him a cocktail of pills and told him it would help.
It didn't.