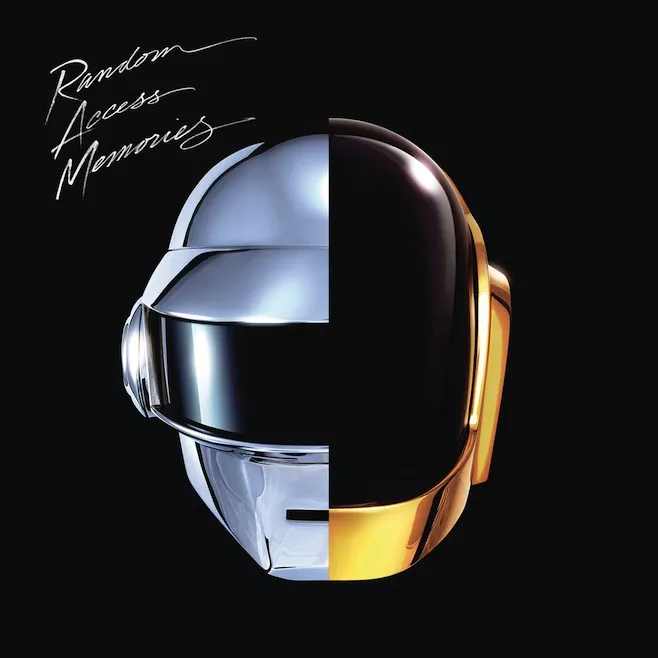 Daft Punk is not what you would call a guardian of the status quo. The Parisian disco duo has staked its career on a rarified preposterousness. Over the years, that preposterousness has enveloped everything from rainbow-vomit computer graphics – Daft made an animated movie in 2001 – to alarmingly glittery costumes. Sometimes, Thomas Bangalter and Guy-Manuel de Homem-Christo even dress as robots.
Daft ascends to new heights of what-the-fuck on the triumphal synth bonanza Random Access Memories. The group has a jones for everything uncool: sitcom themes ("Doin' It Right"'s Panda Bear could've dueted with Nell Carter in 1985); airport-bar schmaltz ("Fragments of Time"); and Pharrell Williams choruses ("Get Lucky" and the Earth, Wind & Fire-style clap-along "Lose Yourself to Dance"). All of this, however, is in service of tracks that feel loose and integrating.
There will be a fussy few who take issue with Random Access Memories for its indulgency, but has tasteful minimalism ever been Daft Punk's thing? Not to bring their moxie or verisimilitude into question, but these are the wackadoos behind "High Life" and "Short Circuit." Random Access Memories is another DP album of zero-restraint headbanger's balls and hooks that won't quit. Surrender yourself to these silly, perfect jamz.