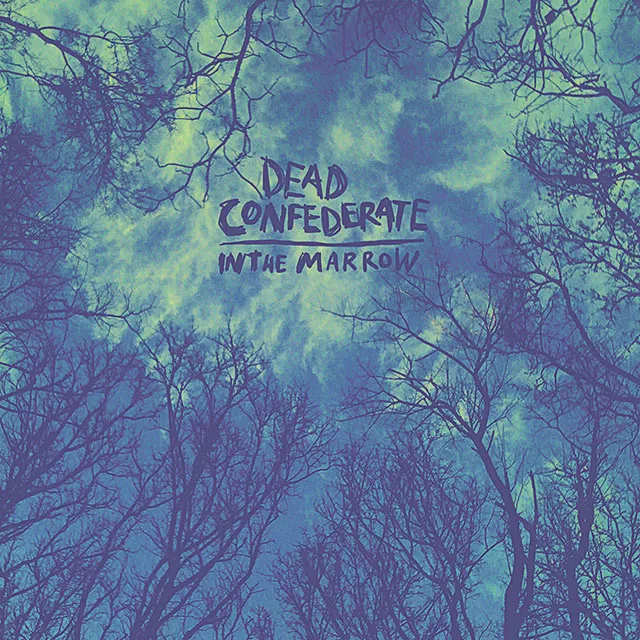 Despite their notable rise over the past handful of years, Dead Confederate's profile has never quite equaled their greatness. Maybe it's because their simmering, subterranean rumble proves that what possesses these Athens, Ga., boys is not glossy pop fame but the near-carnal urge to plumb the deepest, inkiest waters of Southern rock.
When they first emerged with the doomed Southern-grunge requiem of Wrecking Ball, they painted in shades of black. Then their spectrum widened considerably with the surprisingly kaleidoscopic Sugar. And though it's an evolution, the tightened range and nuance of this third LP requires listening at greater length and volume to really unlock its full, patient majesty.
Initially, In the Marrow feels more homogeneous and evenhanded, perhaps to a fault, compared to past work. Still, in both heart and hand, their signature remains heavy. And their dank, sweltering, narcotic atmosphere still reigns supreme, as the sprawling, elegiac opener "Slow Poisons" asserts right up front across seven and a half minutes. Led by one of the most evocative voices in rock music today, Dead Confederate's indisputable melodic force has always been there to usher you through the dark night. Here, it's given astonishing clarity.
In fact, the best songs are the most lucid. Standouts like the arena-sized "Vacations" and the romantic "Bleed Through" may be the most crystallized glimpses of what could prove to be Dead Confederate's legacy. But the relatively clear-eyed and openly melodic "Dead Poetry" renders their songcraft with unusual nudity, proving its perfection. And though it's by far the quietest, night-sky lullaby "Winter Waters," with its airy steel-guitar zephyrs and hushed nobility, closes the album with distilled magnificence.
Dead Confederate's sound is still a bit too uncompromisingly damned to be the next Band of Horses or Kings of Leon, and that's a good thing. Although their more celebrated peers get the lion's share of attention, few measure up to Dead Confederate's monolith. And this album may burn slowly, but it's an all-consuming fire.
Dead Confederate plays Will's Pub 9 p.m. Thursday, May 2, with notable locals Roadkill Ghost Choir and Loud Valley.