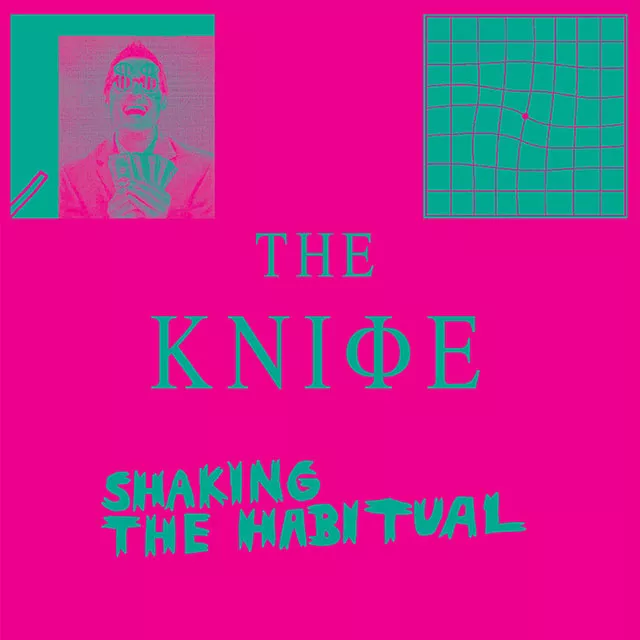 When a band's first-ever double album finds its namesake in a quote from philosopher Michel Foucault about re-evaluating conventional thinking, has its longest song clocking in at 19 minutes and has an overall runtime close to 100 minutes, you can expect a sort of marathon listening experience. After a four-year hiatus, the long-lost – but not forgotten – Swedish duo the Knife returned this year with a proper new album, Shaking the Habitual. Gone are the days of commercial-friendly "Heartbeats," gone is the whimsicality of Deep Cuts and gone also is the dark-yet-palatable trip of Silent Shout. Instead exists: heady themes, discussion topics galore, blips, bleeps, clacks, thwacks and sometimes, nothing at all.
The sister-brother duo of Karin Dreijer Andersson and Olof Dreijer gave us an album we never would have expected, but probably should have seen coming. Minimalizing the house music and maximizing the drone, dark ambience and disturbing stretches, Habitual is lacking in one major element through and through: melody – and on that note, a proper single. The closest you'll get to that would be among the first three or four tracks, and even those are stretching the definition of accessibility. "A Tooth for an Eye" and "Without You My Life Would Be Boring" dabble in some groovy world music, while the leading single "Full of Fire" doesn't even pretend that it's not a downright sinister noise track.
Habitual's laundry list of topics include gender roles, human sexuality, economic disparity, environmental stewardship and plenty more. When read on paper, Karin and Olof's lyrics roll off like beautiful poetry with a special command of language. The problem with this album, then, is the very fact that it is a musical album. Rather than music, it feels like a lecture on tape with a dense and disorienting soundtrack running in the background. For every "A Tooth for an Eye," you get an "Old Dreams Waiting to Be Realized" where the name of the game is 19 minutes of nothing but white noise. Making it to the end of this album is a skill in and of itself on par with competing in a triathlon.
The Knife has important subjects to explore and their passion is compelling, but getting to their level may prove cumbersome. If Habitual wants its message to ring as clear as possible, its music should aid it – not hinder it in nearly every way.
★★ (out of 5 stars)