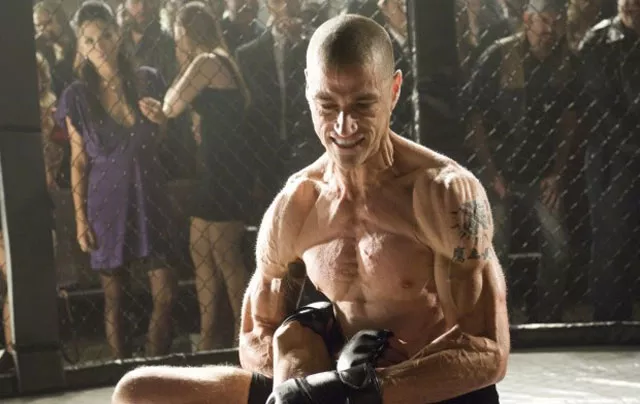 Courtesy photo
'Alex Cross'
Alex Cross (PG-13) This season's WTF casting coup puts Tyler Perry into the role of novelist James Patterson's homicide detective, shown here on the trail of a serial killer played by Matthew Fox (taking time out from his Twitter-documented hobby of beating women to play the bad guy for a change). Having a beloved icon of the black female demo go up against a white misogynist might seem like a scenario better suited to a presidential debate than a wide-release popcorn flick, but director Rob Cohen is the quality maven who gave us Stealth and xXx, so get those award ballots ready.
Argo (R) Ben Affleck's latest directorial effort tells the true story of a daring effort to rescue some of the Americans who were being held hostage in Iran in 1979. But will modern audiences be able to relate to a time in which an opportunistic Republican candidate made a Democratic president seem weak in his handling of an international crisis?
Chasing Mavericks (PG) Directors Michael Apted and Curtis Hanson team up to tell the true story of surfer Jay Moriarity, who developed a close bond with older legend Frosty Hesson while training to ride one of the world's biggest waves. Moriarity ultimately drowned while still in his early 20s.
Cloud Atlas (R) The Wachowski sibs team up with Run Lola Run's Tom Tykwer to adapt David Mitchell's sprawling novel of lives interconnected across time. You gotta give everybody involved points for ambition; it seems like the very least we can expect is one of the most interesting failures in years.
Fun Size (PG-13) A missing kid brother on Halloween night spells all kinds of trouble for a high-school senior in a romp aimed squarely at young viewers who weren't even swimming furiously toward a tear in a prophylactic when Adventures in Babysitting came out.
Silent Hill: Revelation 3D (R) If you can't manage a ticket to Halloween Horror Nights, there's always this latest
big-screen representation of the spooky scenarios beloved by gamers far and
wide. While Revelation is only the second film in the series, it's actually an adaptation of the game Silent Hill 3 – knowing that will burnish your cred immeasurably with everybody you'd prefer to avoid.
Editor's note: Theater schedules are subject to change, and most theaters update their offerings on Fridays. Please check your local listings for the most current information.