Page 3 of 4
Between 2010 and 2016, states across the country enacted 338 new abortion restrictions, according to the Guttmacher Institute. That figure accounts for almost a third of the 1,142 abortion restrictions that have passed in the 45 years since the Roe v. Wade decision was handed down.
According to a study published in the journal Perspectives on Sexual and Reproductive Health, in 2014, an estimated 75,990 abortions were provided in Florida, accounting for a 13 percent decline in the state's abortion rate between 2011 and 2014, from 23.7 to 20.6 abortions per 1,000 women of reproductive age.
The study also notes that there were 86 abortion-providing facilities in Florida in 2014, 71 of which were clinics (meaning, in this context, where more than half of all patient visits were for obtaining an abortion). Those numbers represent a 2 percent decline in overall providers since 2011, and a 1 percent decline in clinics. In 2014, almost three-fourths of Florida counties did not have a clinic that provided abortions, and 20 percent of women living in Florida resided in those counties.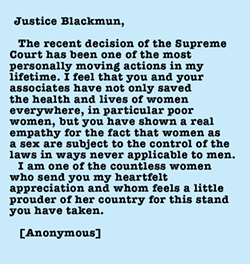 Although the numbers above don't account for the way pregnancy rates among younger women have continued to trend downward in recent years, or how some rural counties in Florida never had access to an abortion clinic to begin with, the aforementioned figures are strongly affected by what critics call "TRAP laws" – shorthand for "Targeted Regulation of Abortion Providers." The American Civil Liberties Union describes the purpose of these laws as a means to put medically unnecessary restrictions on abortion providers in order to block women from undergoing the procedure – basically, making it inconvenient since they can't make it illegal. Over the past seven years, these laws have proliferated across the South, particularly in Mississippi, Alabama, Texas and Florida.
The theory behind laws of this nature is simple: By imposing burdensome requirements on abortion providers and women who wish to terminate their pregnancy, such as invasive medical procedures, unnecessary building requirements for clinic facilities or unreasonable commutes from underserved communities, the law seeks to drive abortion rates down.
Florida – a textbook example of this legislative practice – has a history rich with such laws.
In June 2015, Gov. Rick Scott signed HB 633, which required any woman seeking an abortion in Florida to personally meet with the physician performing the procedure at least 24 hours beforehand, meaning a woman had to make two separate trips to a provider's office. That was added to an already-existing law that requires women to undergo an ultrasound before terminating their pregnancy, look at the images and listen to an explanation of the process, unless they sign a form beforehand refusing to do so.
Similarly, in March 2016, Gov. Scott signed HB 1411, a law that denied public resources to women's health clinics that provide abortion services. The bill also required doctors who perform abortions to have admitting privileges at a nearby hospital, adding more red tape for providers to navigate.
These bills, collectively, were brought to the Florida Legislature under the guise of empowering women.
"Let the fact be known that there's no medical guidance or support to that claim, and that we know across the country that these separate legislations are politically motivated," says Anna Eskamani, senior director of public affairs and communications at Planned Parenthood of Southwest and Central Florida. "At the end of the day, it's about restricting access to abortion; it's not about making women be safe or be empowered."
Still, she sees a series of silver linings in the constant uphill battles that Planned Parenthood continues to face.
In particular, the 24-hour delay that Scott signed in 2015 was struck down earlier this month by a Tallahassee judge. The decision came after the Florida Supreme Court temporarily blocked the law from taking effect last year.