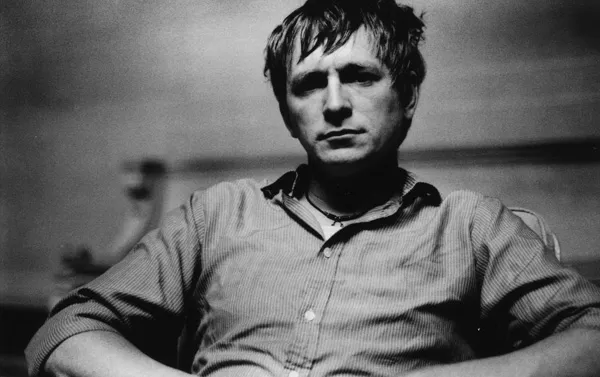 Photo by Jaret Ferratusco - Corpse On Pumpkin
Unwed Sailor
with Owl City, Matt Kearney
6 p.m. Thursday, June 16
House of Blues,
407-934-2583
hob.com
$28
Sometime in the early 2000s, a remarkable thing happened at an Unwed Sailor show: there was motion. Back when the band was still a recent creation, they were playing a one-off date to a decent-sized crowd somewhere in Italy, and things were going well enough. Then, bassist-bandleader Johnathon Ford turned his gaze to the audience and saw a couple of bodies aloft.
"They were crowdsurfing, which, to my knowledge, was the only time that's ever happened," Ford says. He has a couple of theories about why this took place: European crowds are typically more excitable than stateside crowds, plus a big dance party was supposed to go down after the show and run deep into the morning. So perhaps the giddy anticipation was spilling over. "But yeah, it felt great to look out and have that kind of effect on somebody. With a band like Unwed Sailor, that just don't really happen."
What makes that occurrence so strange is Unwed Sailor's predilection for mapping out music that doesn't induce motion to begin with. It's pensive, sweeping, predominantly instrumental rock, full of delayed guitars whispering and rumbling softly like they're trying to imagine the force of supernovas and reproduce their power in miniature form. There might be an actual explosion in an Unwed Sailor number somewhere, but it's the sort of thing that's meant to get your soul quaking, not your body. This is astronomical rock – a distant roar aiming to produce great emotional heft.
The Seattle-born, Tulsa-based band's forthcoming Jealous Heart is their first record since 2008's Little Wars – a long-ass time considering how steadily Ford and his friends were releasing new music previously. Although the bassist has been the lone fixture of Unwed Sailor, the current four-piece appears to be fairly solidified. What separates this from other Unwed Sailor albums, says Ford, is its reliance on a stripped-down palette of guitar, bass and drums. He cites the Sundays, Cocteau Twins and other "airy, reflective alternative music" from the '80s and early '90s as key inspirations. Even then, he calls Jealous Heart some of their "darkest, heaviest" material yet.
Creating instrumental music does pose some problems in connecting to an audience. A voice is a familiar anchor, so it can be difficult to retain a new listener's attention without one. Moreover, Ford isn't too high on using concepts to ground his albums anymore, thus erasing another easy way of establishing something relatively tangible. While The Marionette and the Music Box, Unwed Sailor's 2003 release, reveled in story, essentially creating a children's book involving unicorns and the record's titular elements, Ford now wants to let listeners shape the music around their own ideas.
It's laudable that he doesn't regard his listeners as idiots, but so much ambiguity does diminish the band's sense of distinct personality.
Although Unwed Sailor are making it harder for themselves to reel in new fans by eliminating unusual tricks and flourishes, Ford says that he's just chasing the elements that matter to him most as a listener.
"I grew up listening to a lot of instrumental and classical music. Even today, when I hear music, I'm not really hearing the vocals, even if it is a band with vocals. I'm listening to the instrumentation and the melodies," he says. While he admits that he probably couldn't write a vocal line anyway, Unwed Sailor's lead melodies almost double as vocals themselves. "With Unwed Sailor, I can't imagine it being anything but what it is. It just makes sense to me."