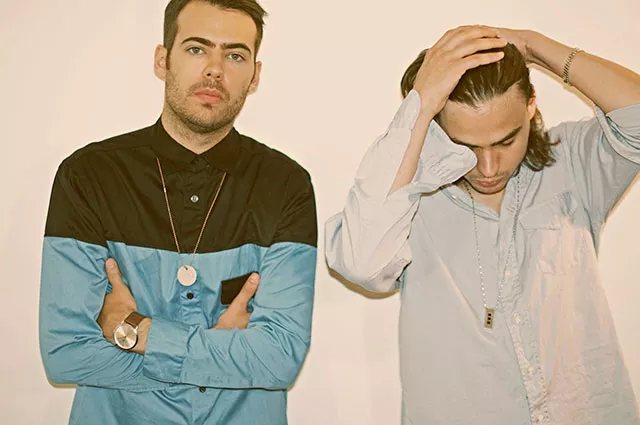 BEACON with DJ Nigel
8 p.m. Thursday, July 25 | The Social, 54 N. Orange Ave. | 407-246-1419 | thesocial.org | $10
Katy Perry's "Last Friday Night (T.G.I.F.)" is your standard ultra-glossy, 21st-century pop song about celebrating for celebration's sake. Speaking from the point of view of someone who is presumably a teenager or an undergrad, Perry's 2011 single chronicles some chaotic, sprawling bender she hosted.
Gallons of booze were consumed, credit cards were maxed out, laws were violated, a threesome was had. DJs passed out in the lawn, and residual glitter was everywhere the morning after.
Perry, you'll note, remains painfully bubbly and nonchalant throughout the track, shrugging off the excess and needless destruction. Even during the passages, "Yeah, I think we broke the law/Always say we're gonna stop" and then "This Friday night/Do it all again" – the track's closest thing to a plot twist or character development – Perry never really tries to sell her potential remorse. The song is loud, over-the-top and incredibly stupid – and very happy to be all those things.
Beacon's cover is an entirely separate beast.
When snapped up by vocalist-lyricist Thomas Mullarney III and beatsmith Jacob Gossett, "Last Friday Night (T.G.I.F.)" becomes a strangely serene reflection on the exact same mayhem.
Mullarney draws out his reverb-heavy vocals to set the scene, as a spare beat gradually rises to add some music. When he sings the plot-point excerpt, you can picture a wry, slight smile slowly breaking across his face, like he realizes that his shindig has caused loads of life-altering damage and its effects can't be overlooked. But by the same token, he's grown completely comfortable with and is even amused by his poor decisions.
This is a bad dream he's not waking up from, and that's OK.
Minimalism, subtlety and the slow build are three of Beacon's current fortes. Getting down to and then exalting the basics is one of the Brooklyn duo's favorite pastimes.
"Through the process of writing and listening to tracks and figuring out what works, more often than not, we end up stripping things away. That's definitely the process for us: Throw it all in and see what works," Gossett says. Ample "dead space" is made so the vocals have lots of room to breath.
The origins of Beacon's slinky sonics trace back to when the pair met at Pratt Institute, the New York City school where Gossett studied painting and Mullarney worked with video and sculpture. Gossett's past as a musician included tinkering with the guitar for years and playing "little indie guitar tunes."
At Pratt, Mullarney worked on producing tracks and showed Gossett what he was developing, and it was right around the time Gossett was beginning to tinker with electronic music production techniques. Then, at some point, Gossett saw Mullarney perform a solo electronic- and IDM-focused set as Beacon at a small fair in New Jersey and was impressed enough to consider the idea of seriously working on music with him.
They started collaborating around the end of college, circa 2010, and No Body, their debut EP as a duo, hit in fall 2011. The first six months were dedicated primarily to live performances, doing as many shows as they could around the NYC area.
Influence-wise, they come from two different ends: Gossett is big into the output of hip-hop producers like Pete Rock, J Dilla and Ayatollah, while his counterpart is a major fan of 1990s dance-oriented releases from pivotal British electronic label Warp. The chilly, experiment-friendly sounds of April's The Ways We Separate, Beacon's first record, reflect the reality of this convergence.
As for their name, it stems from various sources, and though this all might be the power of suggestion, to me, Beacon develops sound in a way that mirrors its namesake – musical flashes like a lone source of light in a field of darkness.
But the notion of minimalism that's so important to the band now, Gossett says, is of a malleable sort. If a track calls for them to beef things up, they'll do it. In the place of sparseness, he identifies another of their early stylistic staples.
"The one thing that's been constant that will probably remain is this really intense low end in our music. I'm really interested in a lot of sub-bass sounds – sounds that are kind of visceral. Those have a huge impact in a live setting where people can really feel that low end in their body," he says.
"The bass in our music really grounds a lot of the stuff we do. Everything else is kind of hairy and floating around."