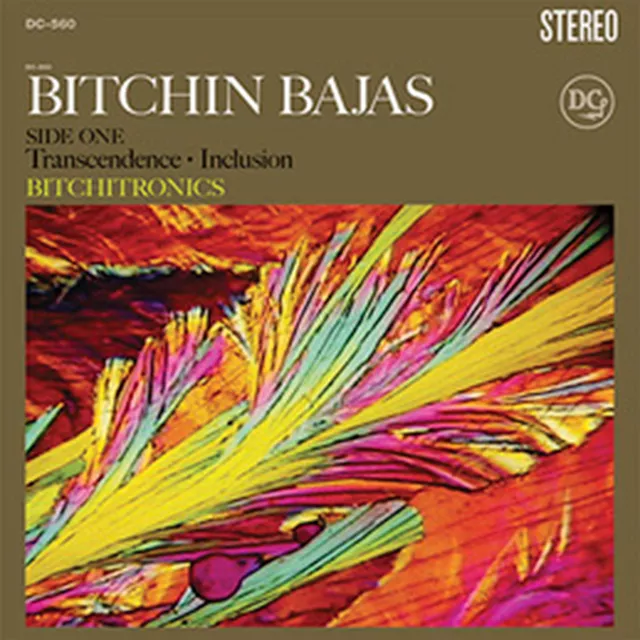 Bitchin Bajas – Bitchitronics
Drag City
★★★ (out of 5 stars)
Chicago's Bitchin Bajas is a group absolutely unashamed of what influences are being brought to the table. With track titles like "Turiya" (Alice Coltrane!), an album cover that explicitly references a classic RCA Records album of 20th century classical music (Stockhausen!) and a 10-minute opening track that basically takes up exactly where "The Heavenly Music Corporation" left off (Fripp! Eno!), all the signifiers are in place to let you know that you're in for some very thoughtful music. Except here's the thing: Bitchin Bajas was basically founded as a side project (by members of Cave and Mahjongg), so at its core is enough of a dose of no-fucks-given that things never get overly intellectualized. Thus, on the duo's third full-length album, there remains a deeply organic and humane touch to their zoned-out ambient synthesizers; sure, they're channeling Krautrock drones, electro-acoustic conceptualism and gelatinous, expansive structures, but they're doing it with enough of a smile to make Bitchitronics the most enjoyable journey into outer space you're likely to take this year.