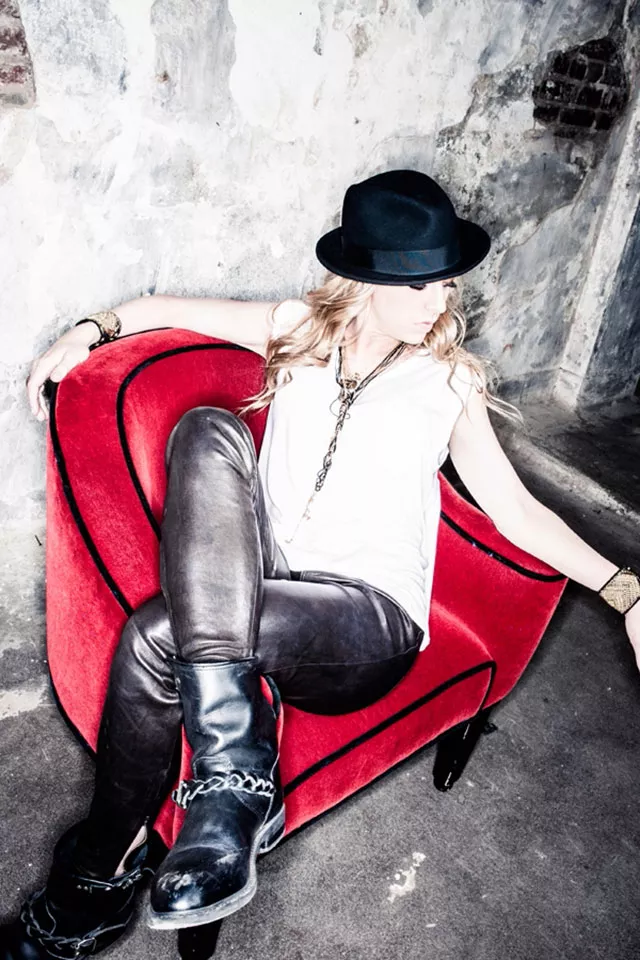 ZZ WARD with the Silent Comedy
6:30 p.m. Tuesday, June 4 | The Social, 54 N. Orange Ave. | 407-246-1419 | thesocial.org | $12-$15
As a 12-year-old, Zsuzsanna Ward had a very unusual pastime for her age. Whenever opportunity would arise, ZZ (as she's better known today), her father and his local blues outfit would perform shows around Roseburg, Ore., a 20,000-person town close to the 23-acre farm lot where Ward and her family lived. ZZ would front the band.
Remarkably, she has no anecdotes of hecklers, naysayers or weirdos to share from her original days playing bars – just utter affection she felt from audiences and fellow musicians alike. "I always felt a lot of positivity when I played on stage. A lot of people were like, 'Whoa! Where is that big voice coming from out of such a little thing?,'" says the 24-year-old singer-songwriter, who briefly lived in Abington, Pa. (near Philadephia), until her family moved to Oregon when she was 6. "I loved it because I grew up listening to singers like Etta James and Big Mama Thornton and Howlin' Wolf [with] big voices that I loved, so that's what I wanted to do. When people said I sounded like I had a big voice, that was awesome to me."
Her father's band, who started ZZ on Albert King's "As the Years Go Passing By" and eventually let her sing every number, played concerts twice a month or so, a crash course on how to handle the stage. Around 13, Ward also began writing songs and soon cemented an attachment to certain ambitions. "Every day I would go to school and listen to Nas and Jay-Z and the blues on my CD player and stare out the window on the bus ride," she says. "All I could think about was wanting to be a singer."
In her teenage years, Ward infiltrated the hip-hop scene in Eugene, Ore., some 70 miles from Roseburg, and started to write hooks for and perform with local underground rappers. (Just as she doesn't remember the moniker of her father's bar band because "they'd always change the name," she elects to not name any of the Eugene rappers because "they weren't artists you would have heard of.") At that point, the hustling was hard. She pinballed between hook writing, rap concerts, her dad's band, her own songwriting, busking on street corners and selling demo CDs out of her truck. "I basically tried as much as I could to succeed at music where I was, but eventually, I realized that it wasn't going anywhere and that I needed to leave, which was really hard," she says. "It was this big, big change to go from this little part of the country to the city – one of the biggest cities in the world."
At 20, Ward arrived in Los Angeles. After more hustling in her new environment, her first big break came through working with her manager Evan Bogart. The second came when Hollywood Records released Til the Casket Drops, her full-length debut, last fall. The result contains traces of the blues while still sounding pop and rock enough for broad appeal, and Ward's voice is a well-trained powerhouse that puts her in the same camp as Adele or Christina Aguilera. On top of this, she has Kendrick Lamar and Freddie Gibbs – two relatively young and well-regarded contemporary rappers – stop by for feature spots on two Casket tracks, maintaining Ward's link to hip-hop.
Really, all the dominoes are in place for Ward to become a mainstream heavyweight: her destined-for-radio sound, her voice, her backstory, her label and its clout, guest spots to give her goodwill among hip-hop fans, her looks, her age and her charm. She also always sports a fedora, which pays homage to blues artists she grew up loving, adding another memorable selling point to her public persona.
All this said, Ward herself is unconcerned with the idea of becoming an industry superstar. "What's important to me is that my music is timeless and an important part of people's lives. That's what I feel like is starting to happen with this record when people come up to me and they're telling me – which I would have never expected – 'This record is helping me get through something' or 'This record has been the soundtrack to a certain thing in my life I've gone through,' that's amazing," she says.
"If I can do that for the rest of my life with my music, then that's enough for me."