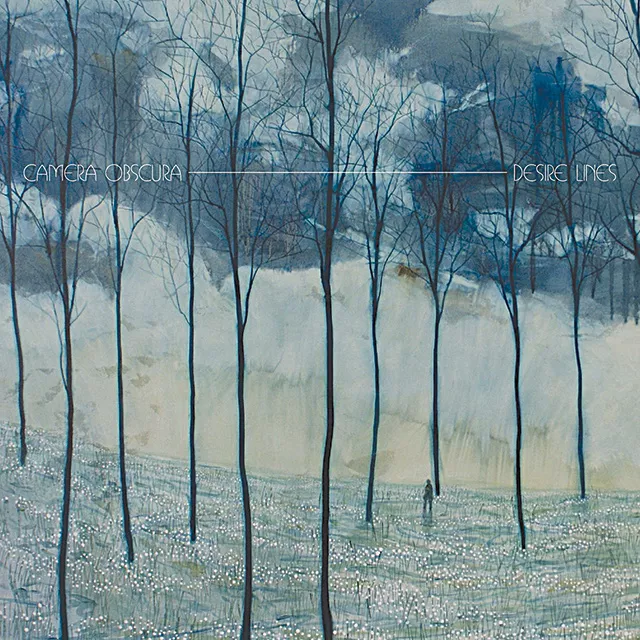 Camera Obscura – Desire Lines
4AD
★★★★ (out of 5 stars)
For a pop band as fine-tuned as Camera Obscura, it's not about adventure. It's about honing perfection – which, for them, is a pure, sophisticated blend of supremely cool pastels with just enough baby-darling heart warmth to make it penetrate and cling. And Desire Lines furthers this career-long practice. But coming off some dark personal days that forced their hiatus, there's a quiet will here, as well as some range with Southern soul and country. They're still as embracing and lovely as usual though, and this is perhaps their warmest, most up-close work yet. And the soft, goose-bumping grandeur of "New Year's Resolution" is 5-and-a-half minutes of pure swoon.