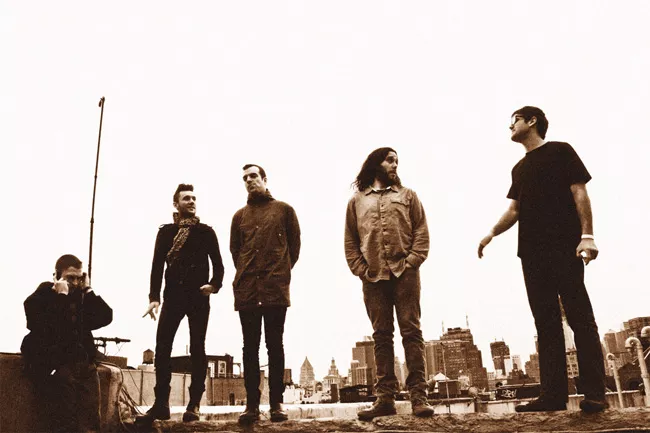 Ceremony
with Screaming Females, Great Deceivers
7 p.m. Wednesday, June 6
Back Booth
407-999-2570
backbooth.com
$10
Zoo
(Matador)

One thing you don't do if you're a hardcore band is evolve; sure, your band can expand its palette and start playing music that moves beyond the narrow definition of what hardcore is these days, but at that moment, you stop being a "hardcore band" and commence being "a band that used to play hardcore."

California hardcore band Ceremony's response to this unwritten rule has been a resounding "Fuck your rule." The band made quite a name for itself in the punk scene with its earliest releases, fusing the spazz-violence of contemporary hardcore with a sense of electric unpredictability. However, it was clear that this was a band eager to obliterate the restrictive expectations of the genre. Upon leaving their bro-core-friendly home at Bridge Nine Records (H20, Death Before Dishonor) for the more indie-centric Matador label, Ceremony did the unimaginable and released an album – Zoo – that delivers all of the energy and intensity of their early work, but does so by utilizing an almost entirely new musical language.

Zoo is even more assaultive than the band's earliest work, but instead of the BANGBANGBANG attack of a cut like 2006's "Ghosts," Ceremony's new sound vibrates with a spacious, unhinged tension that's typically absent from most hardcore. By injecting noisy dynamics and a palpable physicality into their aggression, they've made the influences of British post-punk clear, if not literal. And while much of Zoo's sonics won't be completely unfamiliar to longtime fans of the band, it's remarkable just how much these guys have moved beyond the standard hardcore template.

Nonetheless, Zoo is hardcore as fuck, dispensing with the easy musical shorthand of riff-breakdown-triple-time-beat in favor of something far angrier and more effective. Purists will hate it, of course, but lucky for them there are eleventy billion bands out there willing to sound exactly the same. And there's only one Ceremony.