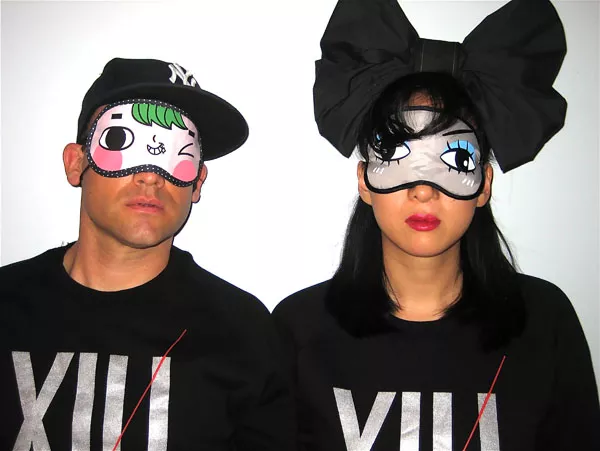 Xiu Xiu

with the Growlers, Yip Yip

8 p.m. Thursday, Oct. 21

Back Booth, 407-999-2570

www.backbooth.com

$10-$12
Some of history's most intriguing bands have devoted their careers to romancing the dynamic contraposition between sweetness and astringency. Almost none have been able, much less willing, to develop that duality's darker half as fully as experimentalists Xiu Xiu.
Although capable of crystalline loveliness in their music, nearly every moment is beset by grotesque forces, like purity struggling to stay afloat in a churning sea of noxiousness. "Both of those things make sense emotionally to me – things that are very beautiful, even cute I guess, alongside things that feel completely 
horrifying," says bandleader Jamie Stewart.
This balance, this ability to push both extremes equally and unflinchingly, is why Xiu Xiu
may be the most subversive pop band today. With melodies that beckon but sonic tendencies that cauterize, their sound is as paradoxical as it is unmistakably original. It's a thing that trembles with so much provocative complexity that it practically demands a biopsy. Quantifying that internal method, however, is something Stewart resists.
"I'm sure that my shrink could probably tell you why, but I'm a little hesitant to delve too deeply into the why of things," he says. "I think maybe if I know too much about it, it could seem a little bit contrived rather than something that feels natural."
Still, Stewart's afflicted expression begs the question of whether truly bad things visit him or if he's simply the sort of person who takes things badly.
"Both," says Stewart. "For certain, I do not deal with stress very well. I'm hyper-emotional. But at the same time, unfortunately, in the last few years of [my] life, extraordinarily bad things have happened."
That turbulence is refracted in and defines Xiu Xiu's sound. Because of its intense immediacy, its jarring aspect almost always hits first. However, despite being some of the most disorienting stuff out there, this is very much pop music. How much exactly? "Pretty deeply," says Stewart. "I love pop music."
Furthermore, although the band's references tend toward '80s synth and post-punk using an assortment of instrumentation in-cluding guitar, synthesizers, percussion and wind instruments, one of the unexpected influences on their sound is modern radio.
"Top 40 radio, particularly in current hip-hop, a lot of the production is really fascinating," he says. "A lot of mainstream hip-hop production is a lot more far out than most quote-unquote indie rock is right now – a lot more creative."
Besides Stewart's admissions of convention, which include a love of Tom Petty and old-time music, Xiu Xiu is unequivocally an avant-garde band. "I think I kind of listen to [the radio] more to just sort of steal ideas, production ideas," says Stewart. After all, no one else puts these ideas into the service of crafting trauma-pop that's as likely to leave you in a state of bliss as it is a cold sweat. When you do something like that, you're looking to overhaul pop-music ideology.
"I think it's important to us to try to add to music that we have heard before rather than just repackage music that we've heard before," says Stewart. "Bands that have been important to us have been bands that have expanded what music can be."