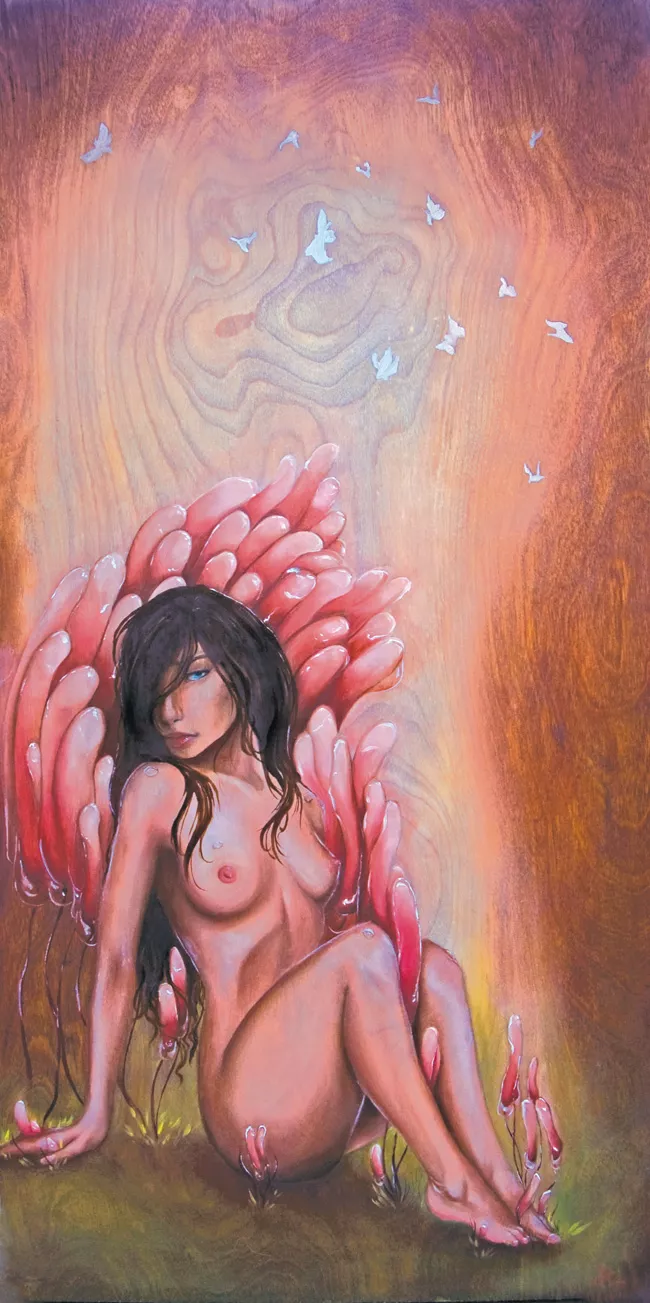 Rumors of OLA Fest's demise are greatly exaggerated
In late 2011, the Sentinel reported that OLA Fest, the Orlando Latin American Film & Heritage Festival (though no one ever seems to call it that), had been canceled. Rather than hold the festival, which usually highlights films by and about Latin Americans, as well as films that address social-justice and environmental concerns, organizer Nelson Betancourt said that he planned to skip 2012 altogether so he could focus on creating a bigger, better OLA Fest in 2013.
Apparently Betancourt had reservations about canceling the longest-running Hispanic film festival in Central Florida, even for just a year. (By our count, it's been going on for eight years now.) In early January, Betancourt announced that the festival would take place this year after all.
In previous years, OLA Fest called Premiere Cinema at Fashion Square Mall its home base; this year much of the action takes place on the campus of festival sponsor Rollins College. On Feb. 16 OLA Fest brings Gar Alperovitz, one of the designers of the Cleveland Model, a large-scale worker-owned green co-op, to Rollins for a discussion about how such revolutionary business practices can stimulate sustainable economic development. "In Cleveland, the model already encompasses three major businesses: an industrial-sized 'green' laundry cleaning operation, a solar energy company and the largest urban greenhouse in the United States," Betancourt writes in an email about the event. "I felt this would be a good initiative to bring to Central Florida. … We plan to invite several local political leaders to consider it as a way to create more employment opportunities."
On Feb. 17, Rollins will also host showings of two films, The Greenhorns and The Economics of Happiness. OLA Fest will wrap on Saturday with a showcase of films from Peru and Colombia at the Orlando Quakers Meeting House at 316 E. Marks St. For more information on OLA Fest, visit olafest.org. – Erin Sullivan
Don't sleep
Last chance to see these art shows, all closing this week. Find addresses, phone numbers and websites in The Week (page 30) or at calendar.orlandoweekly.com.
Maybe It's Still All a Dream, a group show of bright and vicious paintings and sculpture by Johannah O'Donnell, Scott Donald, Steve Parker and Eric Althin. Through Feb. 17 at Twelve21 Gallery.
The Venus Complex, new and older work by Janae Corrado, much of it on painted on raw plywood or still-barky slices of tree. Through Feb. 18 at the Peacock Room.
Retrospective, surveying 50 years of Douglas Kirkland's iconic portraits of celebrities from Coco Chanel to Michael Jackson. Through Feb. 19 at Southeast Museum of Photography.
From the Gut, fiery paintings by self-taught artist Matt Sesow. Through Feb. 19 at Jeanine Taylor Folk Art.