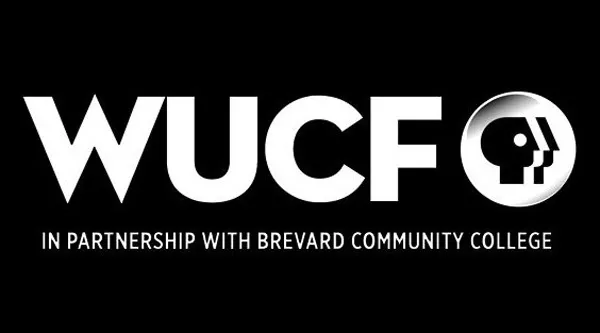 It's difficult to imagine a world where 
toddlers don't know how to get to Sesame Street, but Central Florida's kids may have met that grim fate had two local colleges not fought to keep PBS on the air in Orlando.
Now Central Florida fans of Masterpiece Mystery can officially stop sleuthing for other ways to watch it when WMFE-TV stops airing PBS programming June 30. On July 1, shows will resume on the new WUCF-TV, backed by the University of Central Florida and Brevard Community College.
When WMFE sold its TV station to Daystar Television Network, PBS's place in Central Florida appeared to be endangered, but WUCF-TV spokesman Grant Heston says that the programming at WMFE had already fallen short of serving the audiences here by slacking on local coverage. Now Orlando viewers can enjoy the full national program schedule for PBS, alongside the community programs for which the station was previously known.
"The community had a need, and UCF and BCC are stepping up to fill that need," Heston says. "So we're stepping up to make sure that PBS content stays in Florida, and then, of course, continuing to provide that topical, relevant, important local content for Central Florida. That's something WMFE had not been doing for quite a while."
Until July 1, audiences can continue to watch UCFTV, WBCC and WMFE on their respective channels. After that, WUCF-TV will inhabit digital channel 68.1, WBCC 68.2 and UCFTV 68.3. Their positions on the various cable and satellite providers are to be determined. Heston says that once negotiations are complete, they'll be shouting it from the rooftops, writing it in the sky, doing Paul Revere-type trips through the city: whatever it takes to get the word out.
For fans of WBCC and UCFTV, both of these stations will continue to air local programming in addition to PBS programming as you've come to expect from them. WUCF-TV will be a separate channel, airing the full national PBS lineup without delays and using local content from UCFTV and WBCC to fill in any empty time slots. WMFE is the only station that will be off the air as of July 1.
"Through our invaluable partnership with 
the University of Central Florida, viewers will continue to benefit from America's largest classroom with high-quality PBS programming that provides windows into new worlds," says Kate Junco, director of marketing and media relations for BCC. "Equally exciting, viewers will also have the opportunity to enjoy original programming produced by UCF and Brevard Community College's production teams. These original programs will offer viewers homegrown content on local issues that matter most to them."
The PBS summer season includes new series of the Alan Cumming-hosted crime showcase Masterpiece Mystery(including Zen, a three-parter set in Italy starring Rufus Sewell) and Independence Day institution A Capitol Fourth. Once the station is in full swing, WUCF-TV will also broadcast other PBS favorites such as Independent Lens, American Masters and Frontline – and, of course, Antiques Roadshow and Sesame Street.